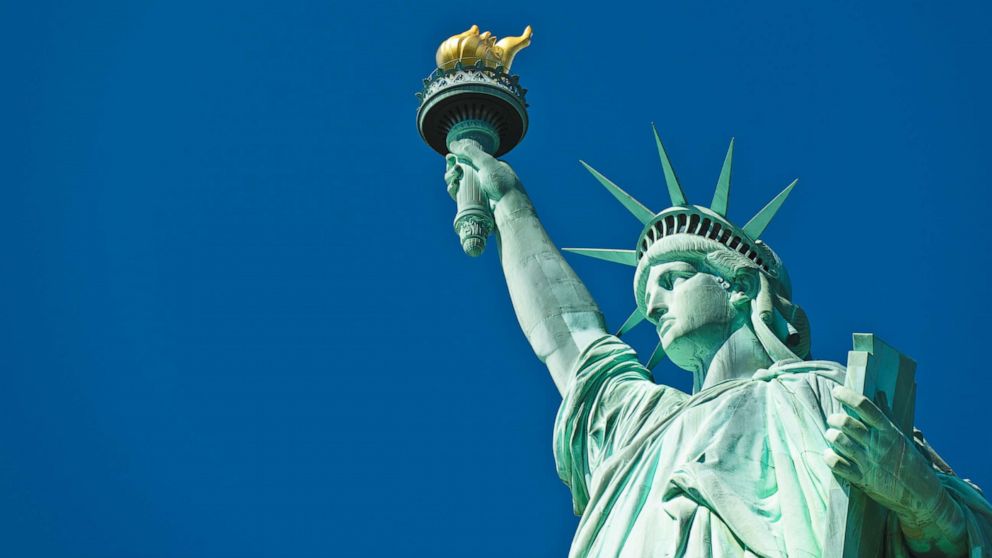 Today is election day. We'll be voting for state and local officials but the race the whole world is watching is the one for US president. People everywhere are calling this the most important election of our lifetime. Of course, "our lifetime" is a relative concept. I am a senior citizen with a long past but a relatively short future. I hope that my grandchildren, who are at various stages in their college careers, will live until close to the end of the century (a much longer future—who knows what else will happen by then?). My whole family has already voted.
When I started to write this blog on Saturday, more than 90 million people had already voted. In the previous presidential election (2016), about 138 million people voted. In other words, with three days until the scheduled election, we already had a turnout of more than 65% of 2016's total number. Meanwhile, the number of registered voters has increased significantly (an estimated rise from 200 to 250 million voters), as has the expected percentage of participating voters, in spite of the pandemic.
The truth is that we are stuck with the pandemic regardless of who wins. We expect that the present wave (second or third, depending where you are) will exceed everything that we have so far experienced in terms of number infected, hospitalized patients, and deaths. Estimates right now are that working vaccines will show up in the beginning of 2021, while it will take until around 2022 before life can return more or less to normal. In the meantime, we have to do what the scientists have been advocating since the beginning of the pandemic: wash our hands, wear masks, keep our distance, test as many people as we can, and contact trace those infected (whether or not they are symptomatic). By following these steps, we can save countless lives.
Almost everybody agrees that we don't have to freeze the economy or mandate complete lockdowns in order to accomplish all of this. But it will require changes in the way that we live our lives. Many of the places that are now trying to systematize some of these changes are facing serious, sometime violent, resistance. Those pushing back claim that having to do these things infringes on their freedoms.
Which brings up the question of what we mean by freedom.
Historians, political scientists, other academics, and to some degree the rest of us, are dealing with this concept constantly. Wikipedia and the American Constitution, give us some background:
Freedom, generally, is having the ability to act or change without constraint. Something is "free" if it can change easily and is not constrained in its present state. In philosophy and religion, it is associated with having free will and being without undue or unjust constraints, or enslavement, and is an idea closely related to the concept of liberty. A person has the freedom to do things that will not, in theory or in practice, be prevented by other forces. Outside of the human realm, freedom generally does not have this political or psychological dimension. A rusty lock might be oiled so that the key has the freedom to turn, undergrowth may be hacked away to give a newly planted sapling freedom to grow, or a mathematician may study an equation having many degrees of freedom. In physics or engineering, the mathematical concept may also be applied to a body or system constrained by a set of equations, whose degrees of freedom describe the number of independent motions that are allowed to it.

Broadly speaking, liberty is the ability to do as one pleases.[1] It is a synonym for the word freedom. In modern politics, liberty is the state of being free within society from control or oppressive restrictions imposed by authority on one's way of life, behaviour, or political views.[2][3][4] In philosophy, liberty involves free will as contrasted with determinism.[5] In theology, liberty is freedom from the effects of "sin, spiritual servitude, [or] worldly ties".[6] Sometimes liberty is differentiated from freedom by using the word "freedom" primarily, if not exclusively, to mean the ability to do as one wills and what one has the power to do; and using the word "liberty" to mean the absence of arbitrary restraints, taking into account the rights of all involved. In this sense, the exercise of liberty is subject to capability and limited by the rights of others.[7] Thus liberty entails the responsible use of freedom under the rule of law without depriving anyone else of their freedom. Freedom is more broad in that it represents a total lack of restraint or the unrestrained ability to fulfill one's desires. For example, a person can have the freedom to murder, but not have the liberty to murder, as the latter example deprives others of their right not to be harmed. Liberty can be taken away as a form of punishment. In many countries, people can be deprived of their liberty if they are convicted of criminal acts.
Congress shall make no law respecting an establishment of religion, or prohibiting the free exercise thereof; or abridging the freedom of speech, or of the press; or the right of the people peaceably to assemble, and to petition the Government for a redress of grievances.
I included liberty here as well as freedom. The two concepts are often used interchangeably but I see them as separate entities. As the Wikipedia piece points out, freedom can be extrapolated back to physics. Restricting the concept to humanity, it has to do with individuals and the concept of "self." Liberty, on the other hand, is mostly used the context of a collective (e.g. nation, state, minority, etc.). Liberty is broader, something that can be systematically attacked. Poverty, lack of opportunity, lack of education, and lack of medical care are all restrictions to individual freedom and collective liberties.
I grew up with a much simpler definition: freedom is the ability to do anything that you want as long as it doesn't infringe on the freedom of others to do the same. We trust governments and others with authority to ensure that we enjoy the maximum freedoms compatible with the rights of others to enjoy the same.
Sticking to this latter definition, all the guidelines against the new coronavirus grow out of our present understanding about how the virus spreads. We know that it's spread through moist air in the form of respiratory droplets of various sizes that we emit through breath, speech, and cough. A mask can block the virus from spreading from our noses and mouths before it can reach others. A mask also partially shields us from the droplets of other potential carriers, whether they are symptomatic or not. So if people refuse to put on a mask, they are infringing on the rights of those of us who want to stay healthy.
Some religions command that prayers and study be done in large groups but while the First Amendment guarantees religious freedoms, it does not prioritize them over the safety of everyone else.
The US is currently exceeding 100,000 new coronavirus cases daily but only around 3% of the population has been tested, meaning that number could be astronomically higher. Most people don't get tested unless they have symptoms, so they don't know if they are carriers or not. It is true that lockdowns have had many casualties in terms of our economic activity but the decision on how to proceed cannot be based on individual vs. collective freedom. Given the choice, many people would prioritize their individual freedoms but in order to get anywhere with our fight against the coronavirus, it is vital that we focus instead on the collective.
Almost every law on the books limits our freedom in order to benefit the collective good. Speeding, theft, violence, and other crimes are understood to have consequences. Sadly, in most places—especially in the US—we don't have laws that require masks or social distance in public spaces, even though those who do not follow these guidelines infringe on others' rights to safety and health.
If you are a US citizen living in the country and have not already voted, please VOTE!