In this blog, I will look at the ongoing global energy transition and the declining populations of rich countries around the world. I am specifically interested in attempts to redefine sustainable energy sources, as well as the ways in which brain drains from developing countries are affecting the populations of rich countries.
As a background, Figure 1 shows an infographic, constructed by Visual Capitalist, of the global use of nuclear energy to power electricity production:
Figure 1 – Global use of nuclear power for electricity production
Attempts to Define Sustainable Energy Sources
Figure 2 shows that, at least in the US, coal is on its way out. In other developed countries, the trend is similar. The issue is how to replace it as the primary energy source for electricity generation.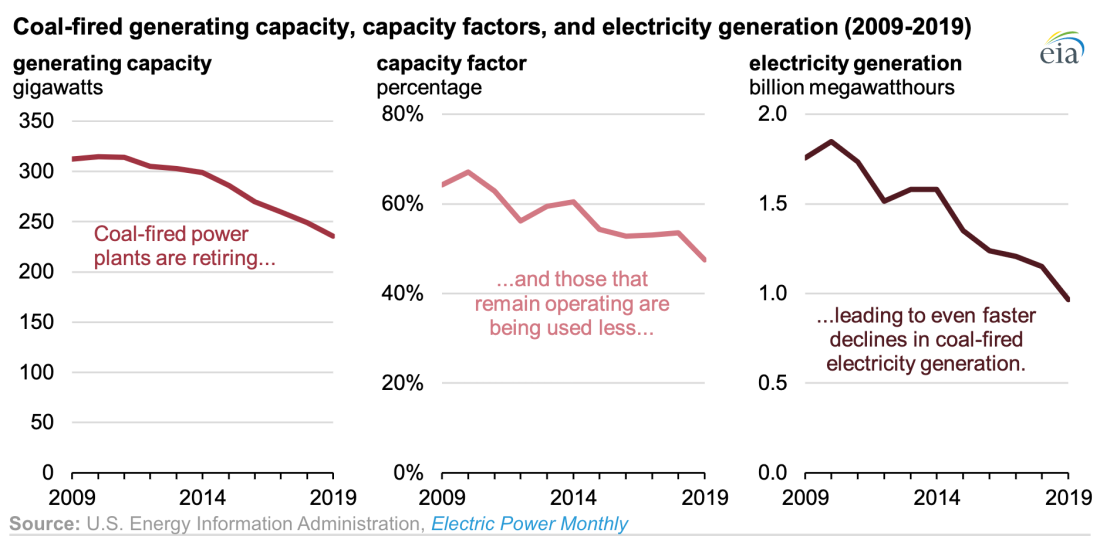 Figure 2 – Changes in US coal use for electricity generation (source: CleanTechnica)
Europe is finding itself with severe energy shortages and price increases. In an attempt to remedy the shortage, the EU declared natural gas and nuclear energy to be "sustainable energy sources." This declaration didn't come without serious opposition, however
Advisers to slam EU plan to label gas, nuclear investments as green-draft:
BRUSSELS, Jan 21 (Reuters) – Experts advising the European Union on its green investment rules will warn Brussels not to go ahead with draft plans to label gas and nuclear energy as sustainable, according to a document seen by Reuters.

The Commission's proposals would grant gas plants a green label until 2030 if they meet criteria including an emissions limit of 270g of CO2 equivalent per kWh, or if their annual emissions average 550kg CO2e per kW or less over 20 years.
Germany cries foul over nuclear energy in EU's green investment rule book:
BERLIN, Jan 22 (Reuters) – German Chancellor Olaf Scholz's three-party coalition government has voiced its objections to a European Union draft plan to label nuclear power plants as a sustainable energy source in a formal letter to Brussels, ministers said on Saturday.

The EU taxonomy aims to set a gold standard for green investments, helping climate-friendly projects to pull in private capital and stamping out "greenwashing", where investors and companies overstate their eco-credentials.

"As the federal government, we have once again clearly expressed our rejection of the inclusion of nuclear energy. It is risky and expensive," Vice Chancellor and Economy Minister Robert Habeck said in a joint statement with Environment Minister Steffi Lemke, both senior members of the Greens party.
The US is not far behind. As Figure 1 shows, the US is the largest user of nuclear energy for the production of electricity. However, in the US, nuclear energy is not currently facing serious objections.
Many US states view natural gas as a somewhat sustainable energy source because of its considerably lower carbon output per unit of electricity production, compared to coal (See May 25, 2021 blog). However, its use has not escaped the current political divide within the US. Figure 3 shows that various states have taken legal steps to either prohibit or advance the use of natural gas in the construction of new power stations.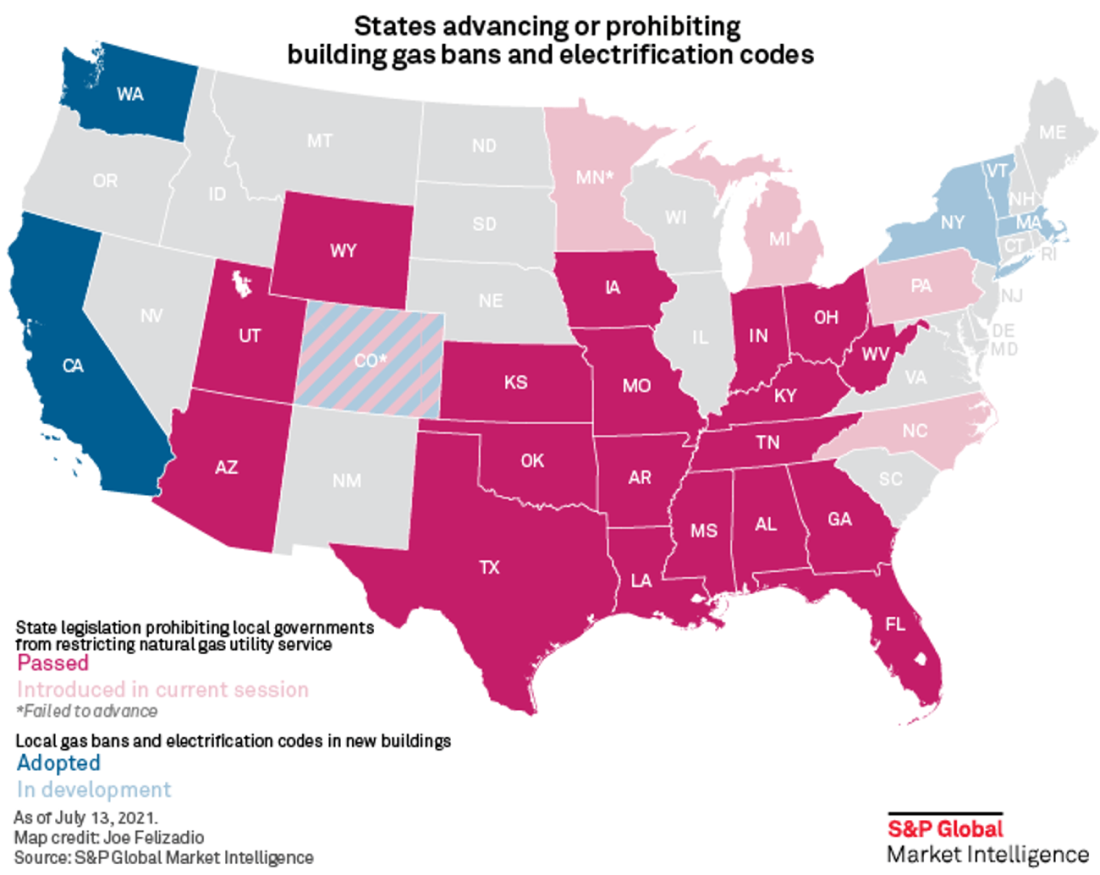 Figure 3 – US States advancing and prohibiting the use of natural gas to power electrification (source: CleanTechnica)
These policy shifts are starting to have consequences.
Brain Drain From Developing Countries
In another facet of the future, there is a tremendous brain drain currently taking place among front-line personnel. Doctors and nurses from around the world have turned out to help confront the COVID-19 pandemic, especially in rich countries but this will inevitably have an effect on the countries that they leave behind. Indeed, Germany already announced plans detailed plans continue to draw such people:
Germany wants to attract 400,000 skilled workers from abroad each year:
BERLIN, Jan 21 (Reuters) – Germany's new coalition government wants to attract 400,000 qualified workers from abroad each year to tackle both a demographic imbalance and labour shortages in key sectors that risk undermining the recovery from the coronavirus pandemic.

"The shortage of skilled workers has become so serious by now that it is dramatically slowing down our economy," Christian Duerr, parliamentary leader of the co-governing Free Democrats (FDP), told business magazine WirtschaftsWoche.
The US announced its intention to attract foreign students in the sciences, with the hope that many of them will stay after finishing their studies:
The Biden administration on January 21 announced policy changes to attract international students specializing in science, technology, engineering and math — part of the broader effort to make the US economy more competitive.

The State Department will let eligible visiting students in those fields, known as STEM, complete up to 36 months of academic training, according to a notice in the Federal Register. There will also be an initiative to connect these students with US businesses.

Homeland Security will add 22 new fields of study — including cloud computing, data visualization and data science — to a program that allows international graduates from US universities to spend up to three additional years training with domestic employers. The program generated about 58,000 applications in fiscal 2020.

The programs are designed to ensure that the US is a magnet for talent from around the world, attracting scientists and researchers whose breakthroughs will enable the economy to grow. Government data shows that international students are increasingly the lifeblood of academic research.
Such brain drains, as a response to population decline, are bound to have deadly global consequences for both rich and developing countries.
Next week's blog will start to focus on individual countries that lead attempts to confront various global transitions. I will start with the petrostates.