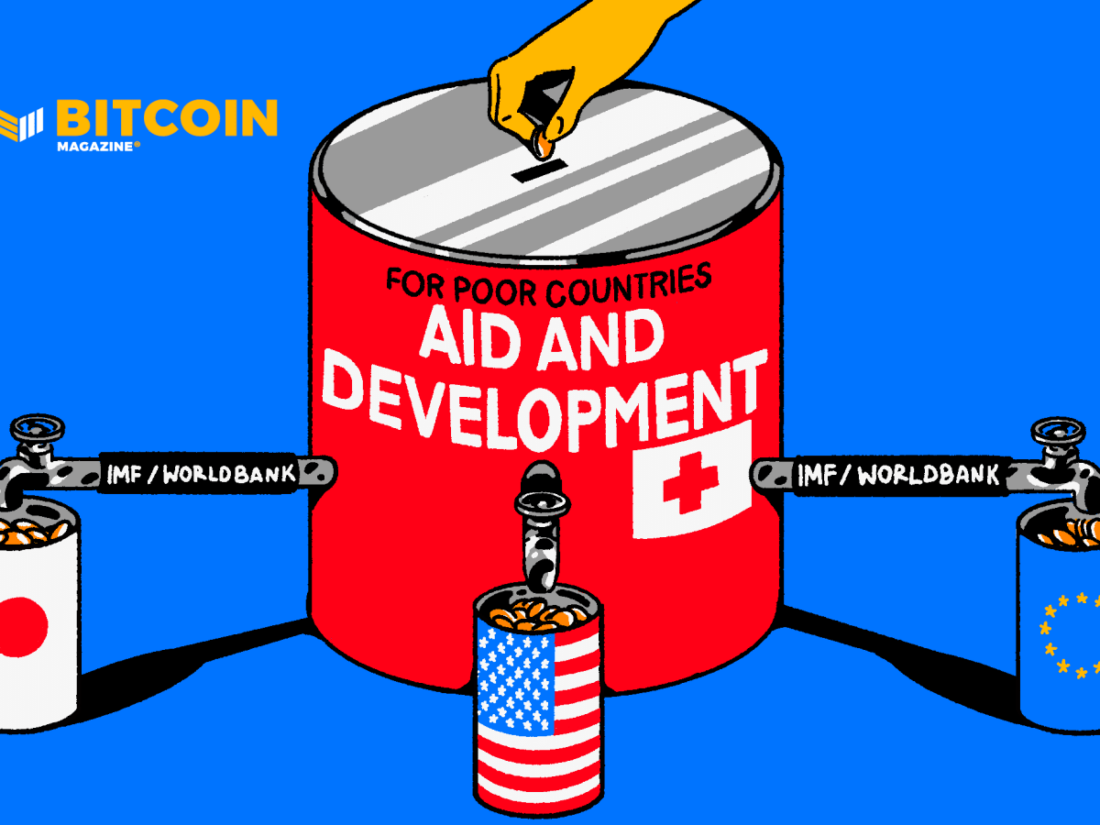 Source: (Bitcoin Magazine)
The last few blogs were focused on the various ways that we can compensate each other for already present climate damage, as well as how to provide resources to adapt and mitigate in order to minimize future damage. The last blog focused on the precarious situation that developing countries find themselves in. Namely, being loaded with very large debts that force them to choose between present and future needs. These include the need to mitigate and adapt to increasing damage caused mainly by emissions generated by rich countries. Since global decisions about mitigating the accelerating damage from climate change must be nearly unanimous, developing countries find themselves with productive leverage to get help from developed countries.
These dynamics  surfaced fully for the first time in the last COP27 meeting, which was held at the end of last year in Sharm-el-Sheikh, Egypt:
COP27 closed with a breakthrough agreement to provide loss and damage funding for vulnerable countries hit hard by floods, droughts and other climate disasters. This was widely lauded as an historic decision. Why? Because for the first time, countries recognized the need for finance to respond to loss and damage associated with the catastrophic effects of climate change, and agreed to the establishing of a fund and the necessary funding arrangements.

Although the details will need to be hammered out over the coming year – who should pay into the fund, where this money will come from and which countries will benefit – it's "an important step towards justice," said the UN Secretary-General.

A 'transitional committee' will make recommendations on how to operationalize both the new funding arrangements and the fund for consideration and adoption at COP28 next year. The first meeting of the transitional committee is expected to take place before the end of March 2023.

"This outcome moves us forward," said Simon Stiell, UN Climate Change Executive Secretary. "We have determined a way forward on a decades-long conversation on funding for loss and damage – deliberating over how we address the impacts on communities whose lives and livelihoods have been ruined by the very worst impacts of climate change."
The decision was to use 2023 for discussion of how to achieve the loss and damage funding and present the results this year at COP28, in the UAE (United Arab Emirates) at the end of November. Since we are less than two months away from the start of COP28, I was searching for some reports that would tell us what to expect. The closest that I came was a paper that was published in the journal Sustainability on June 23rd, with an abstract given below:
Abstract: Loss and damage from climate change have risen to a prominent position on the international agenda. At COP27 in 2022, the Conference of the Parties (COP) to the UN Framework Convention on Climate Change (UNFCCC) ratified a decision to establish a loss and damage fund to compensate low- and middle-income countries that are suffering negative impacts from climate change. The fund is meant to address the Global Adaptation Gap, which describes the rising cost of adaptation needed to cope with climate change impacts due to delayed action to curb greenhouse gas emissions and remove greenhouse gases from the atmosphere. This essay highlights issues around loss and damage from climate change from a variety of natural and social science perspectives. From three months of discussions, an interdisciplinary perspective and research agenda on this topic have crystallised, which is outlined here. Given that the implementation of the loss and damage fund still needs negotiation and commitment from signatories to the UNFCCC, it is timely now to address some important knowledge gaps on how loss and damage can be measured, quantified, valued, understood, communicated, and adapted to. Hence, it is necessary to understand the complex interactions between people, politics, nature, and climate in this interdisciplinary context.
I thought that based on the settings of international financing of money transfer from developed countries to developing countries, the transfer mechanism would directly involve the World Bank and the International Monetary Fund (IMF). I thought that these two institutions would be mentioned in the Sustainability article, however, I didn't find that to be the case. The article was not based on negotiations between payers and receivers but was focused instead on the needs of the developing countries.
We will have to wait until COP28 at the end of November to see whether progress is made in solving the many hurdles that such a transfer of funds is encountering.
The IMF and the World Bank are not waiting for COP28. A working paper by both organizations describes their direct involvement in the process. Reuters reports:
WASHINGTON, Sept 7 (Reuters) – The International Monetary Fund and World Bank on Thursday issued a rare joint statement pledging to step up their cooperation to address climate change, debt vulnerabilities and countries' digital transitions.

The statement, released ahead of a G20 leaders summit in India this week, said the two institutions can help address mounting challenges facing the global economy – from increasing climate disasters to slowing growth and geopolitical fragmentation – by working together.
Below is what they came out with (The IMF-World Bank Climate Policy Assessment Tool (CPAT): A Model to Help Countries Mitigate Climate Change):
JUNE 23, 2023

Black, Simon; Parry, W.H. Ian; Mylonas, Victor; Vernon, Nate; Zhunussova, Karlygash

To stabilize the climate, global greenhouse gas emissions must be cut by 25 to 50 percent by 2030 compared to 2019. Such an unprecedented rate of decarbonization necessitates climate mitigation policies across countries, notably carbon pricing, fossil fuel subsidy reform, renewable subsidies, feebates, emission rate regulations, and public investments. To design and implement effective, efficient, and equitable policies, governments need tools to assess economic, environmental, fiscal, and social impacts. To support this effort, the IMF and World Bank are making their joint Climate Policy Assessment Tool (CPAT) available to governments. CPAT is a transparent, flexible, and user-friendly model covering over 200 countries. It allows for the rapid quantification of impacts of climate mitigation policies, including on energy demand, prices, emissions, revenues, welfare, GDP, households and industries, local air pollution and health, and many other metrics. This paper describes the CPAT model, its data sources, key assumptions, and caveats.
Again, the focus is on the mechanism, not on the commitment of money.
I guess that the judgment of how the world is doing will have to wait until December, when COP28 (meaning the developing countries) issues its judgment.
Connected to all of this, I asked the internet to give me some links about criticism of the World Bank and the IMF. I got the following "response" from the AI modules of the search engine (I forget which one):
Generative AI is experimental. Info quality may vary.

The International Monetary Fund (IMF) and the World Bank have been criticized for their climate policies, including:

Moving too slowly to account for the effects of climate change on economic growth and stability
Obstructing access to financing for countries to prepare for and adapt to climate change
Imposing coercive conditions on loans to developing countries
Instituting insufficient environmental safeguards in projects
Disregarding the environment and indigenous populations
Evaluating health projects by looking at economic outcome measures

The IMF has also been criticized for its lack of accountability and willingness to lend to countries with bad human rights records. Some say that the IMF's loans enable member countries to pursue reckless domestic economic policies. Critics claim that this safety net delays needed reforms and creates long-term dependency.
This attitude was consistent with the rather ironic and pessimistic opening picture from Bitcoin Magazine.