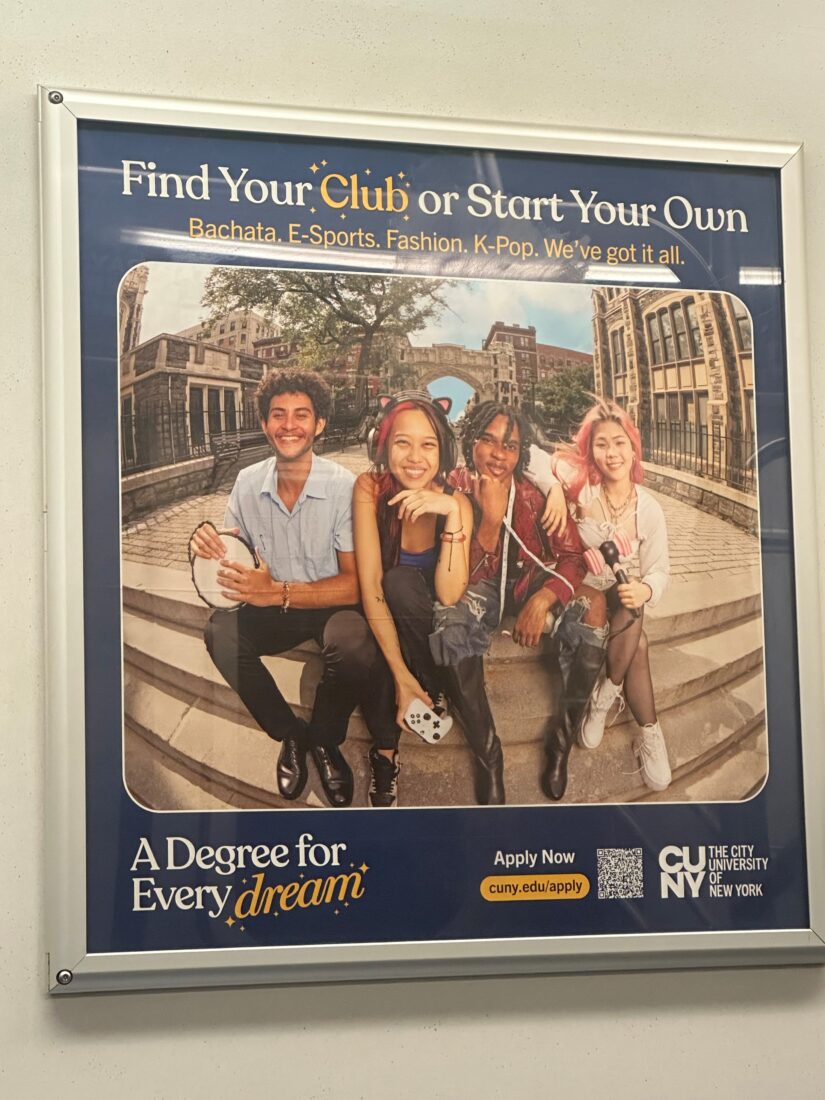 Figure 1 – A subway ad for for CUNY highlighting different clubs
The other day, on my way to work, I was staring at an ad that was posted on the wall of the train (Figure 1). I got interested and I took a photograph of it. The next day, I took the subway again to work and advertisements like that above and that shown in Figure 2 were posted throughout the car. I went to Google and checked for images matching the phrase "A degree for every dream." I got a handful. Most of them promised a good, productive time for students attending CUNY at very competitive prices.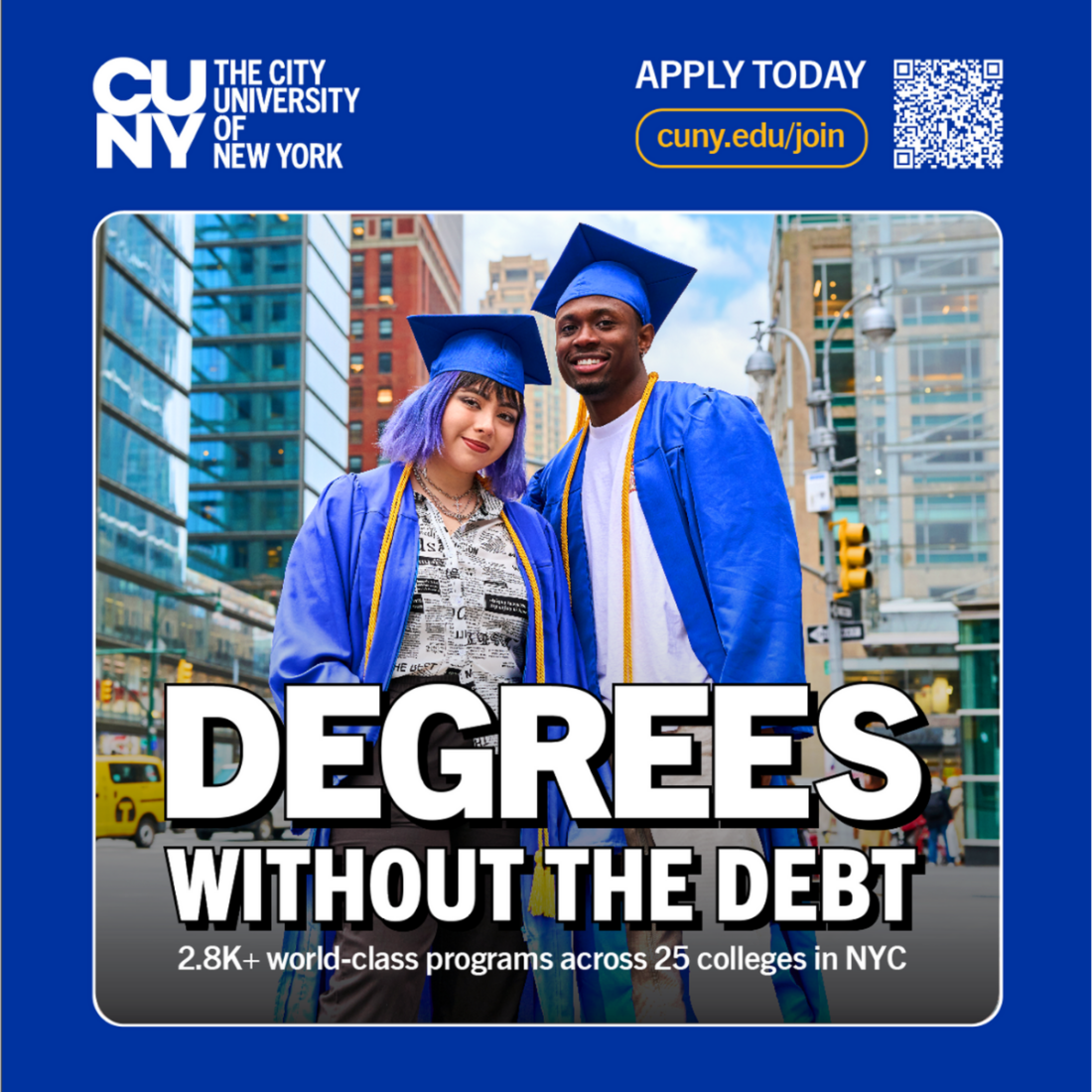 Figure 2 – Another subway ad specifies the number of programs that CUNY runs
A few days back, I took part in my college's faculty council meeting, where elected members of the faculty discuss college business. At the beginning of the meeting, approximately 50 students marched in, demanding the resignation of the president in the context of her perceived attitude toward a student demonstration about the Israel-Hamas war. The students cited a list of student clubs that agreed with them. Not many people knew how many students were in these clubs but the statement was taken as representing the student population. Not surprisingly, many other schools have found themselves in a similar situation, with Harvard getting the most publicity. Harvard's president stated that neither a single club nor even 30 clubs could speak for the university as a whole.
A bit more relevant to many universities, including my own, was the budgetary necessity to adapt to the reality of decreasing enrollment. Some universities needed to close (mostly small, private, for-profit ones, but also some public, non-profit ones). Many also had to cut program availabilities. Running a school with decreased enrollment (September 27, 2022) was part of my earlier "campus as a lab" series of blogs and the topic (how to run a school under these conditions) was also incorporated into the curriculum of our School of Education.
More general coverage can be found in a Brookings article. The intro paragraphs and some examples of "solutions," are given below:
Is college worth it? The public is increasingly skeptical. A Wall Street Journal/NORC poll this year found 56% of adults said a four-year college was "not worth the cost," up from 40% in 2013. This perception is perhaps unsurprising given rising media and political attention to the negative consequences of student loan debt. The labor force is also relatively strong, even for workers with no college experience, making it costlier to pause or defer employment. Political discourse around college (and education broadly) has also become more partisan, with Republicans becoming increasingly skeptical around the value of college.

However, on average, college completion still pays off. College graduates earn more, experience lower unemployment, pay more in taxes, and are less likely to engage in criminal behavior. College graduates overwhelmingly believe college was a good personal investment. Despite these benefits, college enrollment has declined for years, with more dramatic drops since the onset of the COVID-19 pandemic. This post examines the root causes of declining enrollment and what policies can effectively encourage college enrollment.
Two proposed solutions are detailed in the article:
College enrollment efforts must go beyond high schoolers.

Cost remains key barrier—and solution—to enrollment.
Both solutions require structural changes and can be competitively applied to CUNY. However, neither of them is even hinted at in the ad campaign.
Below, one can find more details written by the Pew Research Center about enrollment efforts that go beyond high schoolers:
Several policy and market-based solutions have been promoted to address the loss of employment and wages forecast by technologists and economists. A key idea emerging from many conversations, including one of the lynchpin discussions at the World Economic Forum in 2016, is that changes in educational and learning environments are necessary to help people stay employable in the labor force of the future. Among the six overall findings in a new 184-page report from the National Academies of Sciences, the experts recommended: "The education system will need to adapt to prepare individuals for the changing labor market. At the same time, recent IT advances offer new and potentially more widely accessible ways to access education."

Jobholders themselves have internalized this insight: A 2016 Pew Research Center survey, "The State of American Jobs," found that 87% of workers believe it will be essential for them to get training and develop new job skills throughout their work life in order to keep up with changes in the workplace. This survey noted that employment is much higher among jobs that require an average or above-average level of preparation (including education, experience and job training); average or above-average interpersonal, management and communication skills; and higher levels of analytical skills, such as critical thinking and computer skills.
A greater variety of options to confront the declining trends is described by WICHE (Western Interstate Commission for Higher Education). Some productive outcomes are mentioned, as are many consequences:
While the COVID-19 pandemic accelerated the trend, declining enrollments have been negatively impacting institutional budgets for nearly a decade. For a deeper look into the reasons why college enrollments are declining, see our earlier post, College Enrollment: Cliffs, Shifts, and Lifts. Higher education institutions are responding to the ensuing financial instability in ways that are both predictable and creative. A surprising selection of colleges and universities are thriving despite the culling of institutions and programs happening around them. Below are some of the most common responses to declining enrollments.
Cutting programs
Some schools have chosen to cut programs as a way to shore up finances. The majority of these programs are deemed low-enrollment and fall within undergraduate humanities: mostly religious studies, philosophy, English, creative writing, languages, history, fine arts, and classics. However, social sciences and natural sciences are not exempt from being cut. Several schools have slated the elimination of sociology, economics, political science, geography, mathematics, environmental studies, and geology. Outside of the liberal arts, programs in risk include business, journalism/communication, education, nursing, and family & consumer sciences. Graduate programs recommended for phasing out largely reflect their undergraduate counterparts; while certificate programs being cut often are tied to specific skills and careers such as health studies, criminal justice, gerontology, speech and communication disorders, and hospitality management.
Additional consequences covered by the same publication are headlined below:
Cutting Personnel

Institutional Closings

Institutional Mergers/Consolidation

Resource Sharing

Expanding Online Offerings

New Admissions Strategies

Additional Funding

Poaching Students/Offering Safe Haven to Students

Thriving Despite Declining Enrollments
None of them (that I saw) mentioned why students should spend time right now to make their lives more productive. The poster in the opening picture from last week's blog, "There are no jobs on a dead planet" still holds true.