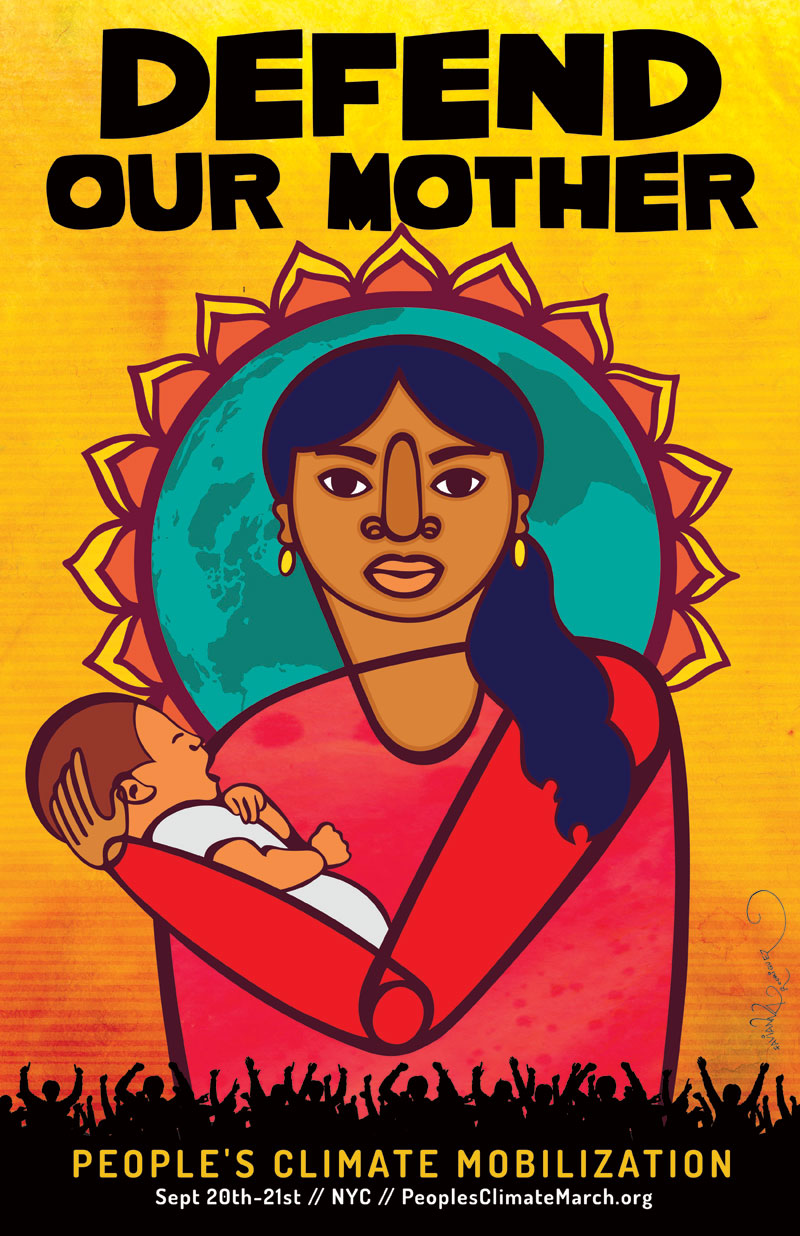 I have written a great deal on the stuttering energy transition that we are all going through, and the difficult journey we are having in trying to replace our energy sources with more sustainable ones (just put the term "stuttering" in the search box to find all the blogs that use the term). This week I will look at different but related transitions, a subject on which I hope to focus the next few blogs. I started to write this post on Thursday, the day voters in Scotland went to the polls to vote on separation from the United Kingdom. The Economist was against the move (September 13 – 19 issue), and featured a leading piece, titled, "Scottish Independence: UK RIP?" which started with the following paragraph:
School children once imagined their place in the world, with its complex networks and allegiances, by writing elaborate postal addresses. British youngsters began with their street and town (London or Manchester, Edinburgh or Cardiff), followed by England, Wales, Scotland or Northern Ireland; then came the United Kingdom (and after that Europe, the World, the Universe…). They understood that the UK, and all its collective trials and achievements—the industrial revolution, the Empire, victory over the Nazis, the welfare state—were as much a part of their patrimony as the Scottish Highlands or English cricket. They knew, instinctively, that these concentric rings of identity were complementary, not opposed.
The concentric rings in the Economist's post include the planet in the form of "World" but in a set of parentheses linked together with the Universe. The nearest star, Alpha Centauri, is 4.4 light years away from us. This distance is equivalent to 25.6 trillion miles. With the fastest rocket available to us, it would take 200,000 years to get there. As you can see, the distances involved prohibit us from doing anything more than observing Alpha Centauri, much less the Universe at large. Putting the Universe in the same parentheses as the planet, however, implies (at least to me) that we cannot do anything about our plant either – except observe it. Many people beg to differ. On Sunday, the People's Climate March will take place in New York City (read more here, here, and here), as well as many other cities worldwide. The March is in support of a meeting of world leaders at the UN, scheduled for Tuesday. That meeting's goal is to reach a global agreement on mitigating climate change, which has been caused mainly by our use of fossil fuels as the global dominant energy source. Organizers from all over the country have worked long hours for many months to try to make it the largest demonstration on record, with a clear message that the time has come to reach a global agreement. At the time that I am writing this blog, expectations are that more than 100,000 people will participate. By the time that the blog will be posted (two days after the March) the global meeting at the UN will be taking place and we will have better numbers about how many people actually participated. The Secretary General of the United Nations, Ban-Ki Moon, has promised to march.  I will be there too, as will many of my friends. I have strongly encouraged all of my students to be there as well. As a matter of fact, I have included it in the syllabus as an extra-credit (not compulsory) activity with two components: one collective, the other individual. In the individual component, they are to try to convince somebody to change their mind about climate change and write about the effort. The collective component includes participating in a collective activity such as the March and describing their perspective of what took place. In both cases, the writing will be presented in the form of comments on a blog posted specifically for that purpose. Students have asked me what to do if they don't believe in climate change. My response was to encourage them to participate and comment, as long as they are intellectually honest and well-argued, and can reflect their opinions on what is taking place. My September 30th blog will focus on the March; I will post my own experiences and "invite" the students to comment. I will also post a blog on the private discussions toward the end of the semester. Today (Friday), I got an email from one of the organizers of the People's Climate March, YJ Cho, that describes the March in numbers. I will share it with you:
Friends, I can't believe the People's Climate March is less than 48 hours away. And I can tell you, without a doubt, that it's going to be absolutely beautiful on a scale that we've never seen before. These numbers don't tell the whole story, but they definitely give you an idea of what's coming on Sunday: 2,100: The number of People's Climate events taking place this weekend in over 160 countries around the world — this is part of something truly global. 1,500: Partner organizations officially supporting the March — and it's still growing! 1,000: Artists who have been hard at work for months making absolutely stunning materials for the March using more than 100 gallons of paint, 350 yards of posterboard, 13 parachutes, and miles of cardboard tubes (because no one is allowed to use wood in the March – NYPD rules). 500: Buses coming from across the country. Lined up end to end that's more than twice the width of Manhattan at its widest point – and they're carrying 25,000 people to the March. 475: The number of volunteers we have to help support the March this weekend as greeters and March marshals — but we still need 200 more! Click here to sign up to volunteer, and we'll get you oriented ASAP. 362: The number of college campuses where students are organizing to turn out for this March in huge numbers. Young people will not accept a future ravaged by climate change. 300: The length in feet of a single banner in the March. It might just be the biggest climate banner ever (at least that I've seen – you can find it in the "We Know Who's Responsible" theme). 125: World leaders planning to attend the climate leadership summit on Tuesday — more than at any previous climate summit or negotiation. Let's send them to the negotiating table with the sound of a enormous movement ringing in their ears. 82: The expected temperature on Sunday. That's beautiful weather to make history in. 29: The number of Marching bands that will be making sure this March has a beat. And that's not counting the International Brotherhood of Electrical Workers Local 3 bagpipers. 26: The number of city blocks being blocked off for this March to lineup – check out the lineup here and find your people. Or just show up at 86th St and Central Park West at 11 AM. 5: How many friends you should bring (or at least forward this email to) – because to change everything it takes everyone. 1: Planets we have. Which means we also only have one shot to get this right. 0: The amount of progress we'll make if we stay home. We don't know that this will work – but we do know that if we stay home, the only thing that's going to change is the climate. This is going to be huge. -YJ Cho and everyone working on the People's Climate March
I strongly encourage everybody to participate in the exercises from above. If you are (were) a participant in the March you will provide an independent perspective and if you are not, the students will benefit from your input on their comments.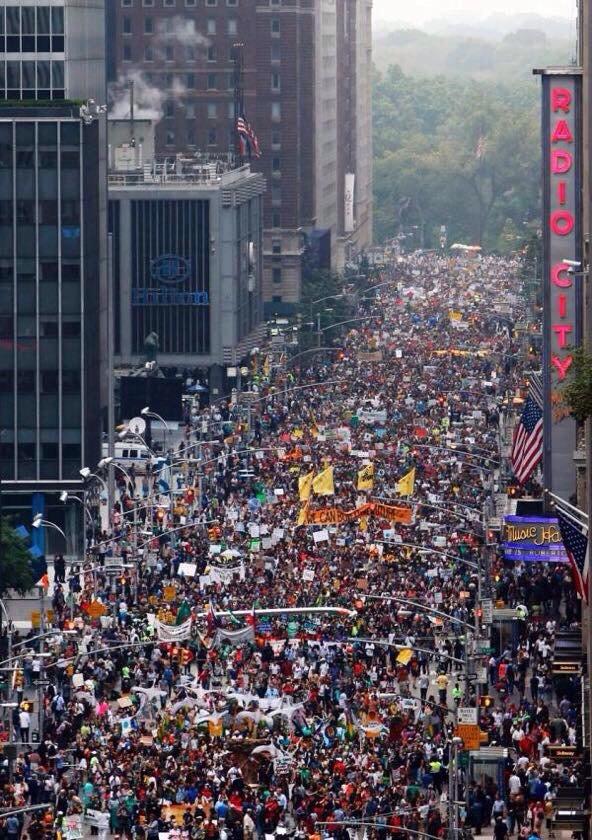 Update (Monday): Scotland voted to stay part of the United Kingdom by a margin of 10%, and the People's Climate March was a great success. Reports have estimated the turnout as anywhere between 311,000 and 400,000; among them – 50,000 students from 500 campuses that covered 10 full city blocks. The UN Secretary, Ban-Ki-Moon, has summarized the issue nicely: "There is no plan B because there is no planet B." There are articles about it all over the media, and you can find endless photos and videos on the social media networks. For an excellent collection click here for the NYC march, or  click here to see the global album. Next week I will expand on my own impression and include results of the UN meeting.