Tomorrow is Earth Day and my wife's birthday – time to celebrate. It's also time for the spring assessment of the blog. Everything is blossoming around me and seems to be awakening from a very cold winter. Last week I came back from a conference on climate change in Vancouver, British Columbia. I got a magnified view of Canada's stuttering energy transition, which I plan to expand upon in future blogs. In other big news, April 13th was the 70th anniversary of my liberation from Bergen-Belsen and the nightmares of the Holocaust, by soldiers from the 30th Division of the American Army. I have just returned from a reunion in Nashville, Tennessee with these soldiers. Frank Towers, the man who organized it, is approaching his 98th birthday; all of the other soldiers are in their late 80s or early 90s. Time for a new generation to take over.
A slew of important global developments in energy transition took place this month, several of which I will likely cover here in the near future. One of the biggest factors in the present state of the global energy transition has been the recent sharp decrease in the price of fossil fuels. The price decrease is shown in Figure 1.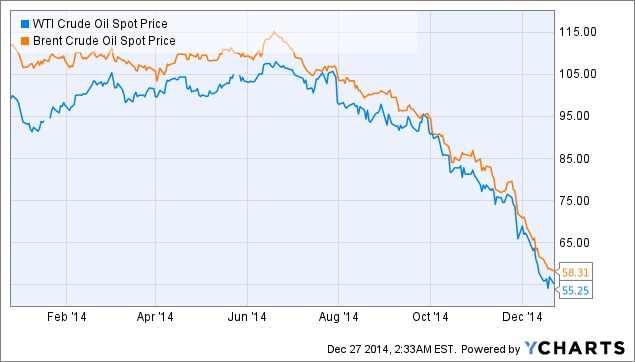 Figure 1 – Recent sharp decrease in global oil prices
One might think that with such a shocking decline in the price of oil and other fossil fuels, the transition to non-fossil energy sources is dead for the foreseeable future, yet an article by Tom Randall forces us to think again. Here are some sections from this article with a figure that tells it all:
Fossil Fuels Just Lost the Race Against Renewables
This is the beginning of the end.

by Tom Randall

The race for renewable energy has passed a turning point. The world is now adding more capacity for renewable power each year than coal, natural gas, and oil combined. And there's no going back.

The shift occurred in 2013, when the world added 143 gigawatts of renewable electricity capacity, compared with 141 gigawatts in new plants that burn fossil fuels, according to an analysis presented Tuesday at the Bloomberg New Energy Finance annual summit in New York. The shift will continue to accelerate, and by 2030 more than four times as much renewable capacity will be added.

"The electricity system is shifting to clean," Michael Liebreich, founder of BNEF, said in his keynote address. "Despite the change in oil and gas prices there is going to be a substantial buildout of renewable energy that is likely to be an order of magnitude larger than the buildout of coal and gas."

The price of wind and solar power continues to plummet, and is now on par or cheaper than grid electricity in many areas of the world. Solar, the newest major source of energy in the mix, makes up less than 1 percent of the electricity market today but could be the world's biggest single source by 2050, according to the International Energy Agency.

The question is no longer if the world will transition to cleaner energy, but how long it will take.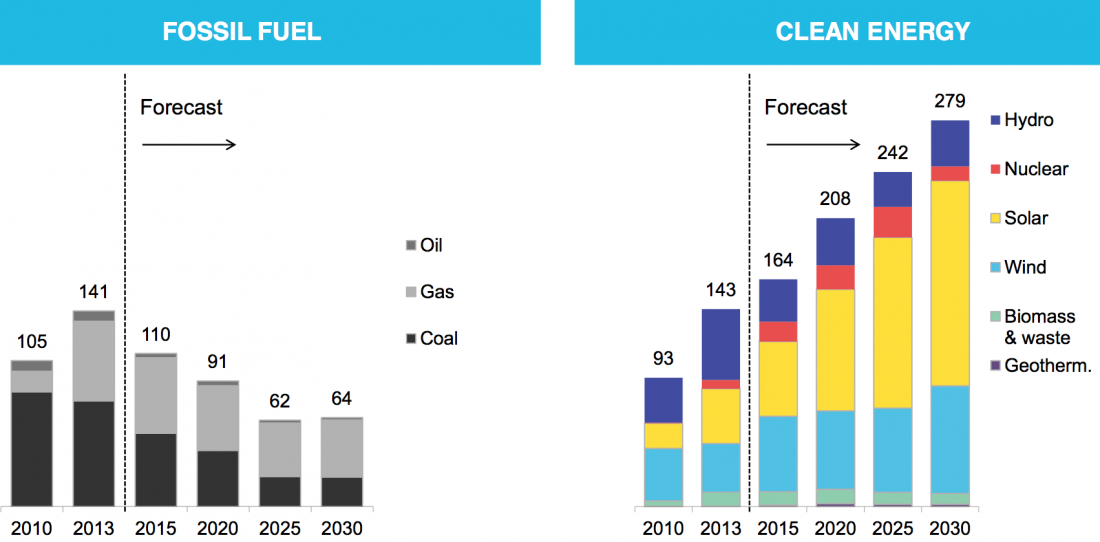 Figure 2 – Recent developments and projections of global energy use.
True or not – it remains to be seen, but in the face of the recent changes in the price of fossil fuels, such trends are providing strong hope that the world is making real progress in confronting climate change.
Another recent development that provides great hope for successful mitigation is a recent polling effort by Yale University about American attitudes towards climate change. They investigate 15 indicators and present the results on four different levels: national, state, congressional districts, and counties. On the question of belief that global warming is happening, 63% of adult Americans polled answer in the positive. Breakdown on the states level is shown in Figure 3. On the question of whether global warming is mostly caused by humans, 48% of adult Americans polled answer in the positive. The distribution by state is shown in Figure 4.
For me, the conclusion from this work is clear: the belief that Americans are sharply polarized on climate change is a myth. Sure, there are differences in opinion, but the belief that these differences sharply distribute themselves between red states and blue states is simply not supported by the data.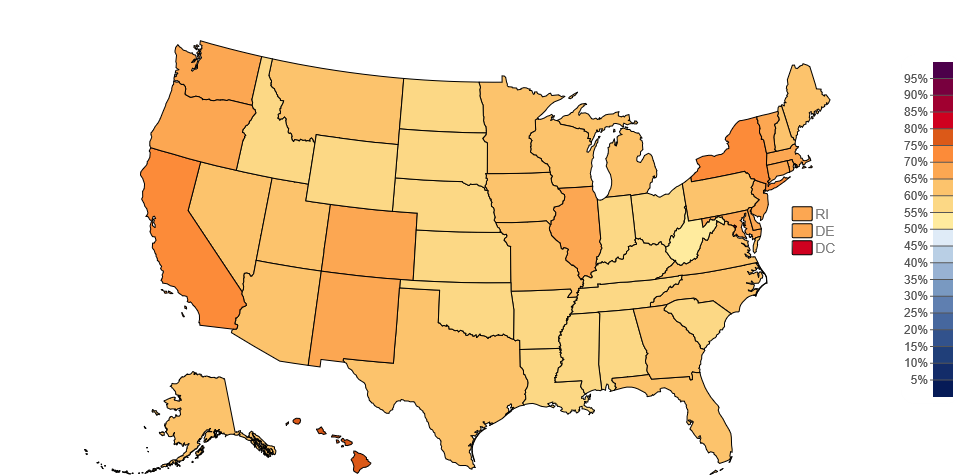 Figure 3 – State distribution of belief that global warming is happening
Figure 4 – State distribution of belief that global warming is mostly caused by humans
On another note, in my last assessment, I included an update on my readership/ social media progress, so I will do so again here. On Twitter, since January 6th, I have gained 87 followers (bringing my total to 311). I also had 459 link clicks, 14 mentions and 20 retweets. This is all readily accessible information. On Facebook, in the same time period, my page got an additional 12,148 impressions from 8,859 users.
On my blog itself I'm happy to report that I've had had 1,219 visits from 515 unique computers, 425 of them new visitors. To those of you reading, I thank you and (as always) welcome your comments.