Last week I described sailing along a segment of the Yangtze River and my visit to the Three Gorges Dam – a project that displaced 1.3 million people. The Chinese government provided them with alternative housing, and in many cases, new jobs. These so-called environmental migrants that I spoke to had mixed feelings about the project and its consequences:
They are people who were forced to leave their traditional habitat, temporarily or permanently, because of lack of natural resources and/or environmental disruption that had jeopardized their existence and seriously affected the quality of their life. Thus, home-region was not able to ensure them safe livelihood.
The phenomenon of environmental migration is not unique to the Three Gorges Dam or even to China as a whole. We went to Mongolia and spent most of our time there in the Gobi Desert. The Gobi occupies the southern part of Mongolia and the northern part of Inner Mongolia (an autonomous region of China). The map of the two Mongolias is shown in Figure 1.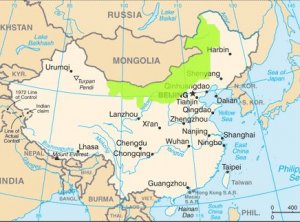 Figure 1 – Mongolia and Inner Mongolia (China)
The two Mongolias split in 1911 after they gained independence from the Manchu Qing dynasty in 1911. The history of the Mongols is long and rich, and I will not attempt to cover it here. Mongolia has a population of around 3 million people with a GDP/Capita of around $11,000. Of the population, about 95% is Mongolian and roughly 30% are nomads or semi-nomads that herd ship and goats. The country runs under a parliamentary constitutional government.
While we were in the Gobi Desert, we stopped in the village of Dal.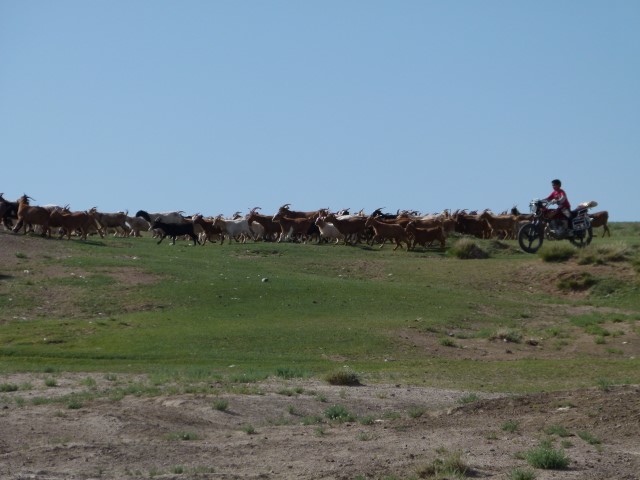 Figure 2 – Herding in Dal (Gobi Desert, Mongolia)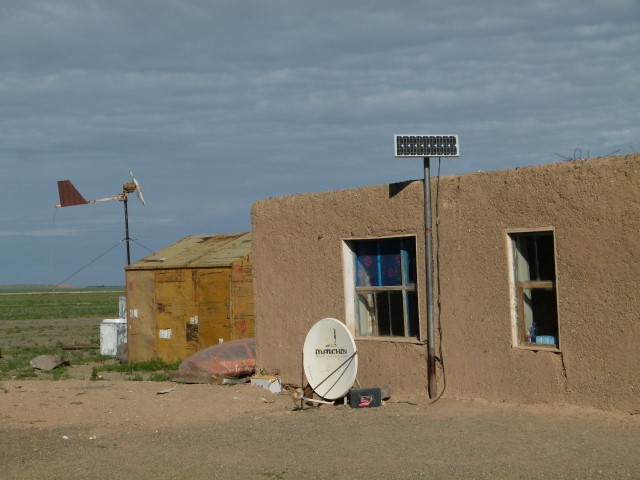 Figure 3 – Wind, solar, and satellite reception in Dal
When we got there, the herd was just returning home. What we saw did not match the classical picture of herding Nomads that I had in my head. Indeed, after coming back to the US I found a short article in "The Diplomat" by Hannah Reyes that summarized the transition:
Mongolia's vast steppe is home to one of the world's last surviving nomadic cultures.

Some herding customs alive today pre-date the era of Genghis Khan

Slowly, however, the steppe's landscape is changing, as more and more of its nomadic population move to urban areas in search of education, employment, and modern conveniences. Indeed, modernity attracts not only those Mongolians who have moved to the city, but also those who have chosen to continue with their nomadic lifestyle.

Today the nomads who remain on the steppe combine old traditions with new means. They continue their lifestyle as pastoral herders, but many use motorbikes to herd cattle and horses. To move their homes, trucks have taken the place of ox carts. With the growing use of motorbikes and trucks, gas stations now begin to dot the landscape. Solar panels are becoming an addition to the traditional Mongolian home, the ger. The panels are a way for them to gain access to electricity without being confined to one place. The nomads use solar energy to power television sets, and to maintain the use of mobile phones, which, for parents, are the only way to stay in touch with their children attending boarding schools in the city. Mongolian children, whether from urban or rural backgrounds, conventionally study in the city. During the summer, children with rural family backgrounds return to the steppe to help their families maintain the herds, and some come back to live in the steppe after finishing their education.

With the rise of accessible technology, changes in lifestyle are almost inevitable. But these changes also help longstanding traditions thrive. Rather than abandoning their lives on the steppes, Mongolia's nomads are adapting to modernization in their own way. This culture in transition reaps the conveniences of modern society, while keeping an ancient and fascinating lifestyle alive.
Shortly after, a New York Times article summarized the situation on the other side of the border:
In Xilinhot, a coal-rich swath of Inner Mongolia, resettled nomads, many illiterate, say they were deceived into signing contracts they barely understood. Among them is Tsokhochir, 63, whose wife and three daughters were among the first 100 families to move into Xin Kang village, a collection of forlorn brick houses in the shadow of two power plants and a belching steel factory that blankets them in soot.

In 2003, he says, officials forced him to sell his 20 horses and 300 sheep, and they provided him with loans to buy two milk cows imported from Australia. The family's herd has since grown to 13, but Tsokhochir says falling milk prices and costly store-bought feed means they barely break even.

An ethnic Mongolian with a deeply tanned face, Tsokhochir turns emotional as he recites grievances while his wife looks away. Ill-suited for the Mongolian steppe's punishing winters, the cows frequently catch pneumonia and their teats freeze. Frequent dust storms leave their mouths filled with grit. The government's promised feed subsidies never came.

Barred from grazing lands and lacking skills for employment in the steel mill, many Xin Kang youths have left to find work elsewhere in China. "This is not a place fit for human beings," Tsokhochir said.

Not everyone is dissatisfied. Bater, 34, a sheep merchant raised on the grasslands, lives in one of the new high-rises that line downtown Xilinhot's broad avenues. Every month or so he drives 380 miles to see customers in Beijing, on smooth highways that have replaced pitted roads. "It used to take a day to travel between my hometown and Xilinhot, and you might get stuck in a ditch," he said. "Now it takes 40 minutes." Talkative, college-educated and fluent in Mandarin, Bater criticized neighbors who he said want government subsidies but refuse to embrace the new economy, much of it centered on open-pit coal mines.

He expressed little nostalgia for the Mongolian nomad's life — foraging in droughts, sleeping in yurts and cooking on fires of dried dung. "Who needs horses now when there are cars?" he said, driving through the bustle of downtown Xilinhot. "Does America still have cowboys?"

Experts say the relocation efforts often have another goal, largely absent from official policy pronouncements: greater Communist Party control over people who have long roamed on the margins of Chinese society.

Nicholas Bequelin, the director of the East Asia division of Amnesty International, said the struggle between farmers and pastoralists is not new, but that the Chinese government had taken it to a new level. "These relocation campaigns are almost Stalinist in their range and ambition, without any regard for what the people in these communities want," he said. "In a matter of years, the government is wiping out entire indigenous cultures."
I will finish this piece with a short description of Inner Mongolia: As we can see in the map above, Inner Mongolia is smaller than the republic of Mongolia, yet its population is around 25 million, and the average GDP/Capita is about the same as that in the Republic of Mongolia. Before doing my homework, I was a bit surprised by these numbers, but it shortly become evident that most of the population of Inner Mongolia is Han Chinese. The number of Mongolians in the area only amounts to about 4 million – a figure not too different from the Republic of Mongolia. During the 19 century, the Manchus that ruled Mongolia strongly encouraged the immigration of the Chinese Han to Inner Mongolia, primarily as a defense against the Russians. Inner Mongolia is now considered an autonomous region of the People's Republic of China, but such regions actually have relatively limited autonomy. While the Chairman has to be a minority (mostly Mongolian in this case) he (or she) is then kept in check by the regional Communist Party Secretary (usually from a different part of China).
Next week I will temporarily conclude my series of blogs on China to start on another series dedicated to the Pope's visit to the United States and the global issue of immigrants.