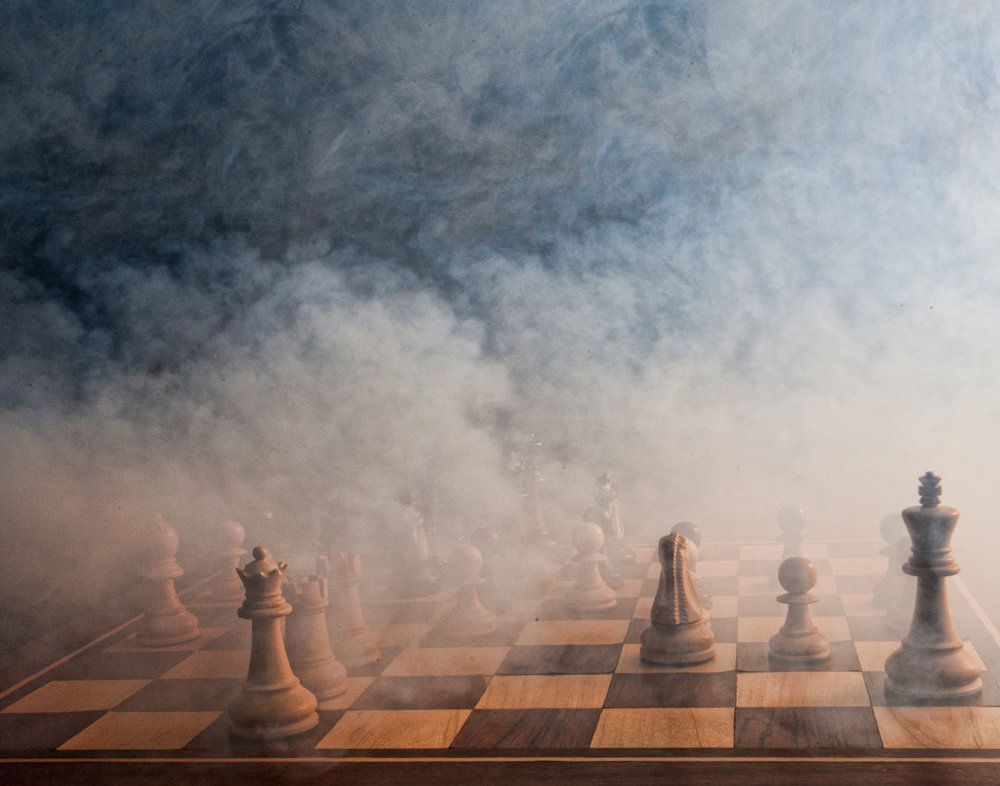 (Source: EverEdge)

Unsurprisingly, this blog will be a continuation of last week's post, focusing on the Russian invasion of Ukraine. As with almost all wars (I took part in a few) the "fog of war" has already taken over and it is not easy to discern the truth. The rattle of nuclear escalation continues and Russian Foreign Minister Lavrov's remarks that the country has a nuclear doctrine and is not run by insane people was not very convincing to many outside Russia. The belief in the Russian command and control system is shaky and it includes doubts about how much Lavrov actually knows President Putin's thinking.
One example of the fog has to do with the state of Ukraine's power reactors. We see some coverage that focuses on those that have stopped working and indicates a correlation with the Russian invasion:
Six of Ukraine's 15 working nuclear reactors have stopped sending power into the nation's electrical grid — a high rate of disconnection compared with routine operations before the Russian invasion. The reduction in output might result from the war's interference with operation of the plants, which require a wealth of industrial supplies and care. The cutbacks, Western experts say, may spiral into rolling blackouts that could further cripple the beleaguered country.
However, we see the same issue presented in a way that stresses the safe, stable condition of the reactors that are functioning:
The State Nuclear Regulatory Inspectorate of Ukraine, in its update at 08:00 local time (06:00 GMT) on Monday 28 February said, there have been "no violations" of nuclear power plants' "safe operation limits and conditions".

The brief update from the regulator also said: "Radioactive situation meets established norms. Systems of NPP physical protection work in normal mode. NPP security divisions and physical protection services are on high alert."

It said nine of the country's 15 nuclear units were connected to the grid on Monday.
One day later we saw some "light" (fire) through the fog! Again, various news outlets presented different perspectives.
LVIV, Ukraine/KYIV, March 4 (Reuters) – Russian invasion forces seized Europe's biggest nuclear power plant on Friday in what Washington called a reckless assault that risked catastrophe, although a blaze in a training building was extinguished and officials said the facility was now safe.
LVIV, Ukraine — In darkness, Russia captured Europe's largest nuclear power plant on Friday in Ukraine, prompting questions about the reasons it invaded the sprawling reactor site as well as the health risks to Ukrainians fighting desperately for their lives and freedom.

And it's not the only power plant in Ukraine that could face attack by Russian forces. Some troops already appear to be marching toward another facility west of the Zaporizhzhia power plant, a Ukrainian energy official said.

For the moment, the Zaporizhzhia nuclear complex appears safe, with the plant's array of sensitive detectors finding no releases of radioactivity above the usual background levels.
As I mentioned in last week's blog, Russia is experiencing heavy global penalties for its un-provoked invasion. I am not referring to direct fighting back with guns and bullets; that has so far only involved Ukrainians and a few brave volunteers. However, the fog that is associated with the impact of the global sanctions on Russia is even thicker than the one that hangs over Ukraine. I addressed some of the impacts, such as the catastrophic fall in the stock market, the value of the ruble, and the country's creditworthiness in last week's blog. Since then, its stock market was closed for a week, and communication from Russia has been heavily censored. However, what is happening to Russian properties outside Russia has been much more transparent.
Stocks
The dollar-denominated secondary listings of Russian companies continued to plunge on the London Stock Exchange on Wednesday, as the local Russian stock market remained shut for a third day. Lukoil LKOD, shares dropped 93%, Novatek NVTK, dropped 77% and Rosneft Oil ROSN, collapsed by 58%. X5 Retail FIVE, , [sic] however, surged 58%. Sberbank SBER, , Russia's number-one lender, traded as low as a penny.
The London Stock Exchange has suspended trading in 27 companies with strong links to Russia, including the energy and banking firms Gazprom and Sberbank.

The LSE said it was moving to block trading in the companies that include Severstal, Russia's largest steel and mining company run by Alexei Mordashov, the country's richest man.

Also barred are the aluminium company EN+, whose owners include the oligarch Oleg Deripaska, state-controlled Gazprom, the world's largest gas producer, Rosneft and VK, the parent company of social networking sites including VKontakte, which is bigger than Facebook in Russia.

The list also includes the fertiliser company PhosAgro, which is chaired by former LSE chief Xavier Rolet and has shareholders including the billionaire Andrei Guriev, who owns Witanhurst in London's Highgate, the largest private house in the capital and second in size only to Buckingham Palace.

Also barred are the energy firm Lukoil, Russia's largest gold producer Polyus, which is controlled by the family of Suleiman Kerimov, as well as Sberbank, the country's biggest lender, and Novolipetsk Steel, one of the four largest steel companies in Russia.
Oil Trade
LONDON, March 1 (Reuters) – Russian oil trade was in disarray on Tuesday as producers postponed sales, importers rejected Russian ships and buyers worldwide searched elsewhere for needed crude after a raft of sanctions imposed on Moscow over the war in Ukraine.

Numerous nations imposed sweeping sanctions against Russian companies, banks and individuals following Russia's invasion of Ukraine last week and global majors announced plans to leave multi-million-dollar positions in Russia.
In addition, the price of oil has risen above $110/barrel—a 10 year high (As Oil Soars, OPEC and Its Allies Are Not Likely to Offer Relief). We still don't know what the full impact of the soaring prices will be. Next week's blog will try to explore whether such a peak in oil price is self-limiting or open-ended.
To add to our collective miseries, the second of the IPCC AR6 reports on the state of climate change became available at the end of last month: "Climate Change 2022 – Impact, Adaptation and Vulnerability." The report contains 3675 pages, so I seriously doubt that anybody will read it cover to cover. Newspapers around the world have started to cherry-pick pieces relevant to the readers that they serve. I will do the same and ask my students to go over a few sections that I deem important, then elaborate on some of the cherry-picking in future blogs.