The title of this blog doesn't set any time frame. My grandchildren and my students are approximately the same age. However, it strongly indicates that something good is now happening. This good thing is happening as a result of the accumulation of trying times that most of us are experiencing now.
Russia's invasion of Ukraine and Europe's strong dependence on the Russian gas supply are a strong reminder that an energy shift away from fossil fuels is urgently needed now—not just to mitigate climate change but as a national security step so we don't find ourselves short of energy because of geopolitical conflicts. Resilience in our energy supply is urgently needed, and the best solution is to shift to sources under our control. Fortunately, the need for resiliency and the shift to non-carbon energy sources have the same solution.
It is not easy to see that the world is adapting to such a solution but strong signals are now emerging that the response to Russia's disruption in its energy supply may lead us to the promised land of acting to mitigate climate change.
New data from the International Energy Administration (IEA) now show that globally, renewables are now replacing gas, not coal:
The International Energy Agency (IEA) has raised its global forecast for renewables growth in what it calls its "largest ever upward revision" for the sector. The latest revision means the agency now forecasts 76% more growth than it did just two years ago, Carbon Brief analysis shows. This means extra wind, solar and other renewable technologies equivalent to the entire electricity system of India being built by 2026, on top of last year's projections. The agency says this year's forecast accounts for a wave of new policies introduced largely in response to Russia's invasion of Ukraine and soaring fossil fuel prices. The IEA's latest annual report on the status of renewables notes that the global energy crisis is "pushing the accelerator on renewable energy expansion", particularly in the EU, US, China and India. It says utility-scale solar and onshore wind power are now the cheapest options for new generation in "a significant majority of countries worldwide". The influential Paris-based agency now expects renewables to surpass coal as the largest source of electricity generation by "early 2025", reaching 38% of the power mix by 2027. The installed capacity of solar power alone is set to overtake that of coal in 2027. But, despite this increase in global ambition, the IEA says countries are still not on track to achieve a net-zero emissions energy system by 2050. It highlights how addressing regulatory and financial barriers could "significantly narrow the gap" to achieving this target.

Extra capacity In its 2020 renewables report, the IEA forecast an additional 1,092 gigawatts (GW) of global capacity would be built between 2022 and 2026. It raised this to 1,496GW last year. For the main scenario in its latest report, the agency estimates that an extra 424GW of renewables capacity will now be built over this five-year period, roughly equivalent to the entire power capacity of India. This is a 28% increase on the previous estimate and up 76% from two years ago.
Figure 1 – Cumulative power capacity, gigawatts (GW), by technology, 2010-2027 (Source: IEA Renewables 2022)
Figure 2 shows an alternative presentation of the same IEA data. Both figures make it clear that globally, renewable energy sources (solar and wind) are on their way to replacing fossil fuels.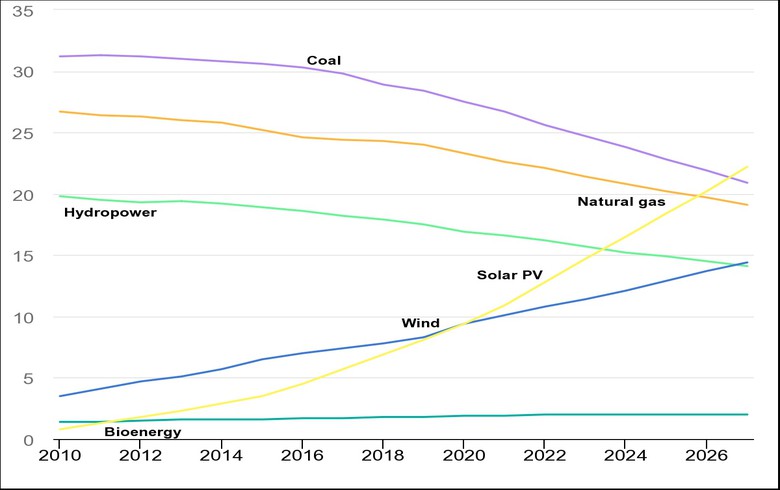 Figure 2 – The same data from Figure 1 plotted as a percentage of the power capacity (Source: Renewables Now)
Figure 3 shows that the replacement in Europe is already underway.
Figure 3 – Regionally, the replacement trend (renewables to fossil fuels) is most pronounced in the EU (Source: Ember)
One result of the trend is the relative rise of the stocks of renewable companies following the Russian invasion of Ukraine at the end of February 2022, as seen in Figure 4.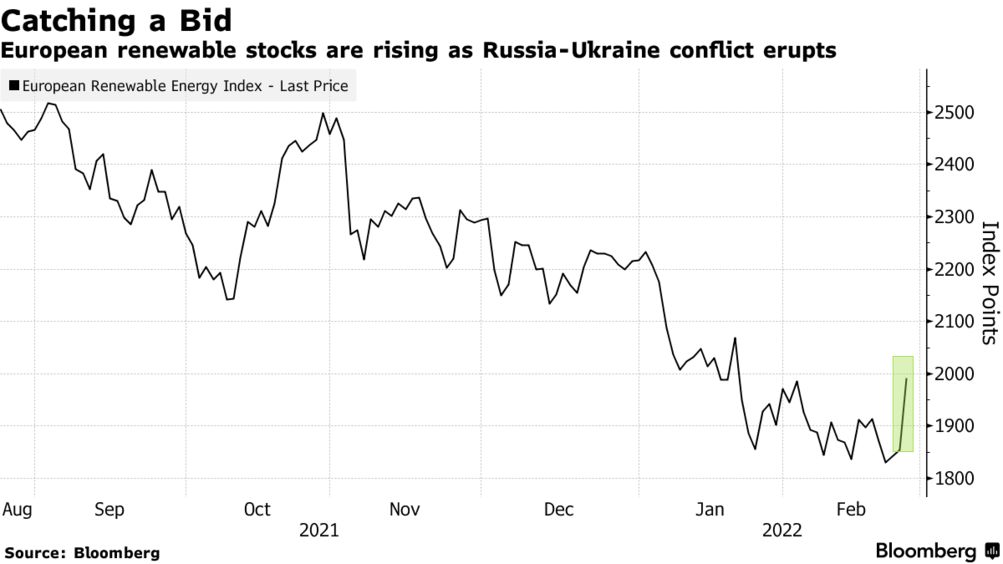 Figure 4 – European stock prices of renewables (Source: Bloomberg)
Replacing carbon-emitting fossil fuels with sustainable energy is not the only way to reduce carbon footprints and thus mitigate climate change. Reducing energy intensity through increased energy efficiency, is another (see the May 31, 2022 blog on Electric Utilities through the Lens of the IPAT identity). I will return to this issue in future blogs, as we accumulate some more data.