I just read an important op-ed in the New York Times by Nicholas Kristof, "'Remote Learning' Is Often an Oxymoron: We need to try harder to get kids back in school." The essence of the piece is that, while rich kids have all the tools and support systems necessary to learn successfully either on- or offline, millions of less fortunate kids don't have such resources. Kristof posits that not only will their education suffer, that fact will also deprive them of advantages in their future.
While President Trump has insisted that schools physically reopen, the private school his son Barron is attending is sticking with remote learning.

Yes, that feels like a double standard, but it's more complicated than that. Barron will have a computer and internet access at home. He'll have adults making sure he does his work, and he'll be able to eat his fill without free school lunches.

In short, affluent children will mostly be fine even without in-person classes. But one study found that almost 17 million American children live in homes without high-speed internet, and more than seven million don't have a computer at home. For disadvantaged kids, "online learning" is an oxymoron.

Prolonged school closures will worsen dropout rates across the nation, for missing just 10 percent of class days is associated with a sevenfold increased risk of dropping out. Even in normal times, only 53 percent of children attending Bureau of Indian Education schools finish high school. Closures after Hurricane Katrina led many students to leave school for good.
Kristof judges that some of these less fortunate students will not learn nearly as much remotely as they would in a physical classroom setting. Others have made similar arguments based on a different perspective. They have pointed out that, especially for small children, online learning requires direct parental involvement. That's a big hurdle for parents' ability to work—even if some or all of their work can be done remotely. Again here, low-income families suffer the most. The truth of all of this is almost self-evident. Clearly, we need to find out a way to get back to classrooms but that's easier said than done. Kristof also points out that, although President Trump appears to be correct that children are much less vulnerable to the coronavirus than adults or the elderly, they are also vector points that can easily transmit the virus to teachers, parents, grandparents, administrative personnel, and others.
Two weeks ago (September 15th), I discussed the balance between taking action and not doing anything. I cited a Forbes piece that argued renewable power sources are too expensive. It ignored the expenses incurred by the worsening consequences of climate change that will come from not shifting to renewable sources. In a school setting, the key balance is between safety and disruption. I am teaching at a university that is now almost completely online and my grandchildren are going to schools with mixed online/offline classes so I am getting a first-hand view of both sides.
I spent my early childhood in the Warsaw Ghetto, followed by the Bergen-Belsen concentration camp but was liberated by the American army one month short of my 6th birthday. This meant I was able to start school at the same age as all of the other kids in my class (April 22, 2012, August 25, 2020 blogs). I have family members a few years older than me. They too survived the Holocaust but they started school later. This, combined with the increased awareness of what they had been through, left a much stronger impact on them. That said, my wife is a developmental psychologist and she has noted that we are giving too little credit to children's adaptability. Children are resilient, at least up to a point.
There is no question (at least in my mind) that when safety is not an issue, everybody prefers face-to-face learning. Some schools around the world have been able to adapt to the pandemic. In these instances, children, teachers, and administrators are back to the usual face-to-face learning model. Here are two such schools, from opposites side of the world: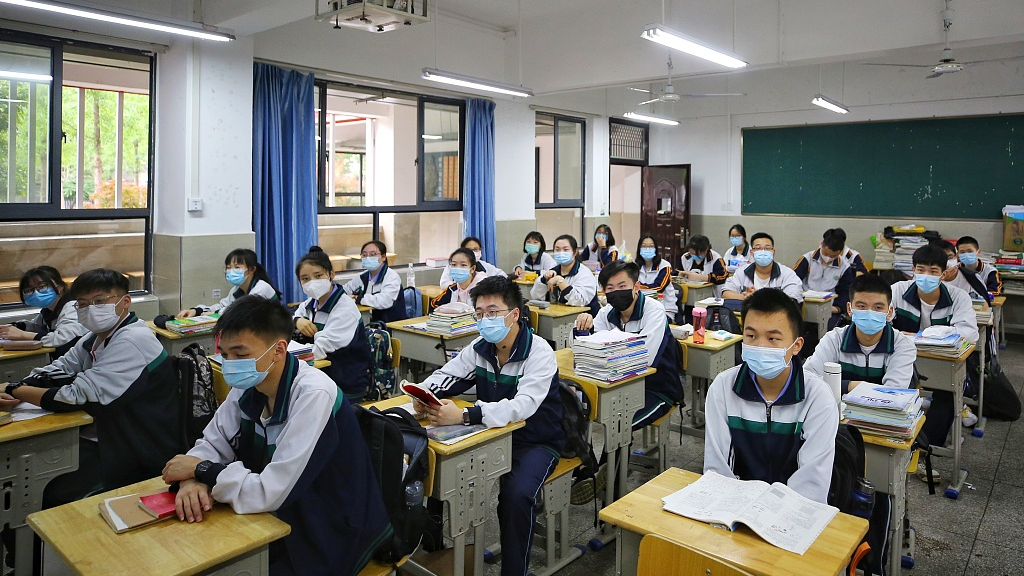 Figure 1 – School in Wuhan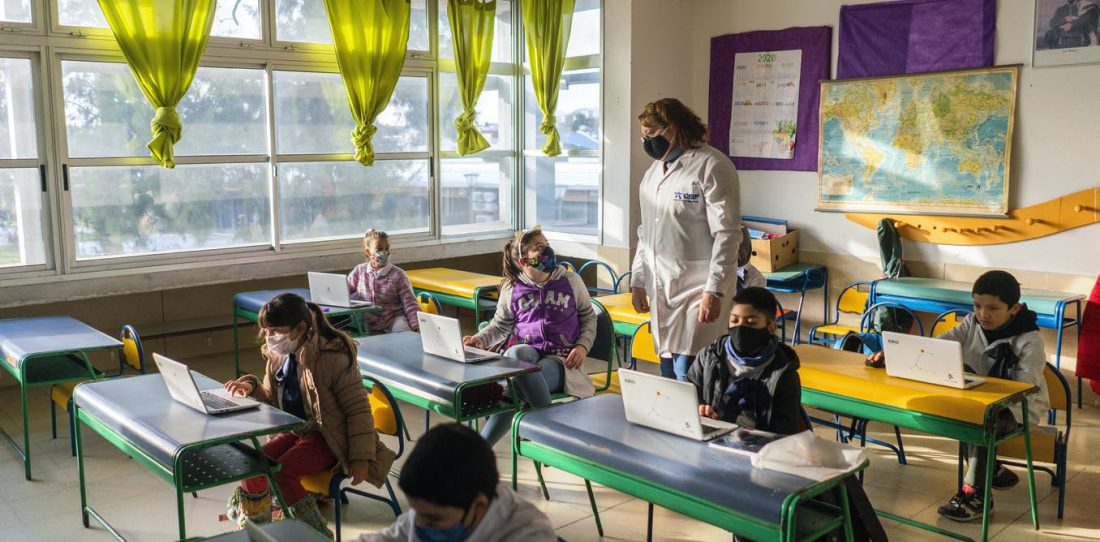 Figure 2 – School in Uruguay
Adapting to this level of safety is very expensive, though, and many schools don't have the resources to do so. Schools that can't follow the necessary safety precautions must weigh potential delayed development and other effects of waiting or distanced learning with the certain exposure that in-person learning brings to more vulnerable populations. For me, this choice is a no-brainer – I will always vote for life over education.
Unfortunately, not everyone has taken the same stance. Plenty of colleges have opened their campuses without completing or enforcing known safety precautions:
"A New Front in America's Pandemic: College Towns"  by Sarah Watson, Shawn Hubler, Danielle Ivory and Robert Gebeloff

IOWA CITY, Iowa — Last month, facing a budget shortfall of at least $75 million because of the pandemic, the University of Iowa welcomed thousands of students back to its campus — and into the surrounding community.

Iowa City braced, cautious optimism mixing with rising panic. The university had taken precautions, and only about a quarter of classes would be delivered in person. But each fresh face in town could also carry the virus, and more than 26,000 area residents were university employees.

"Covid has a way of coming in," said Bruce Teague, the city's mayor, "even when you're doing all the right things."

Within days, students were complaining that they couldn't get coronavirus tests or were bumping into people who were supposed to be in isolation. Undergraduates were jamming sidewalks and downtown bars, masks hanging below their chins, never mind the city's mask mandate.

Now, Iowa City is a full-blown pandemic hot spot — one of about 100 college communities around the country where infections have spiked in recent weeks as students have returned for the fall semester. Though the rate of infection has bent downward in the Northeast, where the virus first peaked in the U.S., it continues to remain high across many states in the Midwest and South — and evidence suggests that students returning to big campuses are a major factor.
Unfortunately, some of the most serious safety issues have less to do with schools' insufficient care/adaptability than they do with the sheer selfish dishonesty of some parents and students:
Parents send student to school while knowingly infected with coronavirus, mayor says

by Taylor Romine and Madeline Holcombe,

Almost 30 teenagers have to quarantine after parents sent their child to a Massachusetts school despite knowing they were positive with Covid-19, according to Attleboro Public Schools and the town's mayor.

A Covid-19 positive student attended class on Monday, but the school wasn't notified of their diagnosis until the next day, Attleboro High School superintendent David Sawyer said in a letter sent out to families Tuesday night. Twenty-eight students who had close contact with the infected person have been notified and asked to quarantine for 14 days, Sawyer said.
I will finish this piece on a lighter note: the University of Arizona is using a creative method to track COVID-19 presence on its campus via virus particles in the sewer. ("How the University of Arizona used No. 2 to solve its No. 1 problem: The coronavirus").