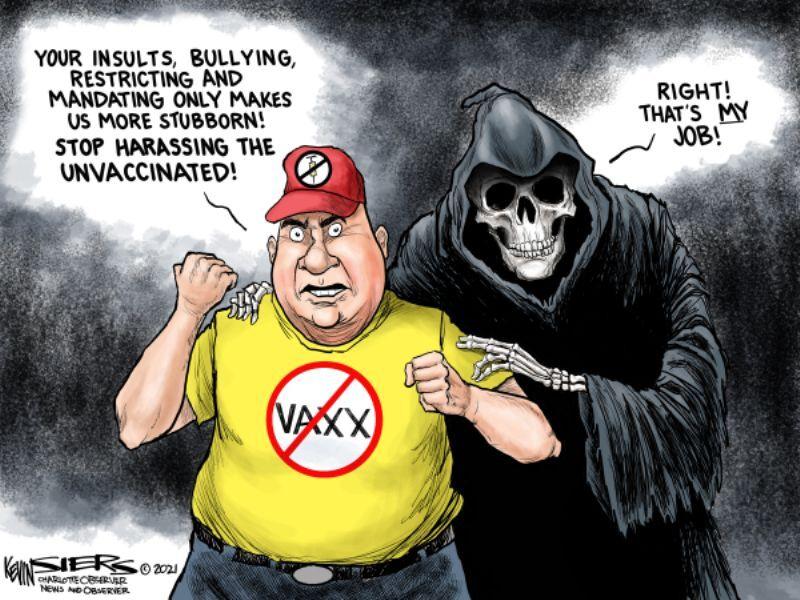 Figure 1 reflects the deadly strength of anti-vaccination sentiment. Its resistance to science, policy, and any desire to ensure continued public safety seems to be equally relevant for denial of climate change.
My November 17, 2020 blog, "Teaching Moment 2: How Do We Vote?" discussed the US attitude toward climate change: about 60% of respondents agreed with the statement "global warming will harm people in the US," while 30% agreed that "global warming will harm me personally." In other words, almost uniformly across the US, about 30% of the population separated the "me" from the "us" (personal vs. collective) in terms of consequences. If you search this blog for "climate change deniers," you'll find multiple entries posted over its nine-year run, starting on September 3, 2012, with the blog, "Three Shades of Deniers." It feels like I've written enough about climate deniers for the moment, so this blog will focus instead on vaccine deniers (or, as they are often labeled, "anti-vaxxers").
Anti-vaxxers are more complex than climate change deniers. Their variety of reasoning is summarized well in a Harvard blog:
Different people, different reasons for not getting vaccinated

A monthly poll tracking vaccine attitudes and experiences in the US reported in June 2021 that the top reasons people gave for deferring vaccination are:

the vaccines are too new or were rushed to market too fast
concerns about side effects or safety
distrust in the government or medicine, especially from people of color and others who have experienced betrayal of their trust
questioning the benefit of vaccination based on breakthrough infections — which typically do not cause serious illness or death, by the way — or because people would rather rely on their own immune system to fight off the virus.

The poll notes other reasons, too. More than one in 10 of people surveyed said the main reason they had not been vaccinated was one of the following:

too busy or lack of time
difficulty traveling to a vaccine site
concerns about missing work
While it may be a personal decision not to get vaccinated, the large numbers of anti-vaxxers make it a social phenomenon. Climate denial in large numbers makes mitigation and adaptation much more difficult. Often, climate change denial is anchored to political or economic consideration—not being willing to sacrifice present advantages for the benefit of future considerations. We discussed this in the context of the oil companies and the political divide.
Science Magazine described a symposium that discussed the dichotomy between anti-vaxxers and climate change deniers:
The presenters included a philosopher, a medical historian, a plant scientist, and a technology historian. Their talks underscored that the people who worry about vaccinating their children are not necessarily doubters of climate change or even against GMOs. "There are a variety of different concerns behind the resistance in each of these three areas," said Roberta Millstein, a philosopher at the University of California, Davis. "There's no overall organized attack going on here." She said the two sides in each debate might even agree on the facts and the potential risks, but they have difficulty seeing eye to eye on the significance of the risks"
The anti-vax sentiment is not specific to the US and almost all the arguments that the Harvard blog mentioned have also manifested in other countries. A good example comes from a small village in Italy:
The province of Bolzano has the country's highest level of coronavirus infection and lowest vaccination rate, as many people there prefer to rely on the pure air and herbal remedies.

With about 70 percent of the province fully vaccinated, Bolzano has the highest number of coronavirus cases per 100,000 people in Italy, and the highest share of intensive care unit beds occupied by coronavirus patients. All of the patients in intensive care were unvaccinated, Dr. Franzoni said.
Perhaps the complexity of the dichotomy of comparing the climate change denier with the vaccine denier can best be demonstrated within a single individual, Robert F. Kennedy Jr.:
While many nonprofits and businesses have struggled during the pandemic, Robert F. Kennedy Jr.'s anti-vaccine group has thrived.

An investigation by The Associated Press finds that Children's Health Defense has raked in funding and followers as Kennedy used his star power as a member of one of America's most famous families to open doors, raise money and lend his group credibility. Filings with charity regulators show revenue more than doubled in 2020, to $6.8 million.

Since the pandemic started, Children's Health Defense has expanded the reach of its newsletter, launched an internet TV channel and started a movie studio. In addition to opening new US branches, it now boasts outposts in Canada, Europe and Australia and is translating articles into French, German, Italian and Spanish.
Kennedy's environmental stewardship and its apparent contradiction with his anti-vax attitude are best described in his profile description on Wikipedia:
Since 2005, he has promoted the scientifically discredited idea that vaccines cause autism,[4] and is founder and chairman of Children's Health Defense, an anti-vaccine advocacy group.

In 1998, Kennedy, Chris Bartle and John Hoving created a bottled-water company, Keeper Springs, which donated all of its profits to Waterkeeper Alliance.[62] In 2013, Kennedy and his partner sold the brand to Nestlé in exchange for a donation to local Waterkeepers.[63]

Kennedy was a venture partner and senior advisor at VantagePoint Capital Partners, one of the world's largest cleantech venture capital firms. Among other activities, VantagePoint was the original and largest pre-IPO institutional investor in Tesla. VantagePoint also backed BrightSource Energy and Solazyme, amongst others. Kennedy is a board member and counselor to several of Vantage Point's portfolio companies in the water and energy space, including Ostara, a Vancouver-based company that markets the technology to remove phosphorus and other excessive nutrients from wastewater, transforming otherwise pollution directly into high-grade fertilizer.[64] He is also a senior advisor to Starwood Energy Group and has played a key role in a number of the firm's investments.[65]

He is on the board of Vionx, a Massachusetts-based utility scale vanadium flow battery systems manufacturer. On October 5, 2017, Vionx, National Grid and the US Department of Energy completed the installation of advanced flow batteries at Holy Name High School in the city of Worcester, Massachusetts. The collaboration also includes Siemens and the United Technologies Research Center and constitutes one of the largest energy storage facilities in Massachusetts.[66]

Kennedy is a Partner in ColorZen, which offers a turnkey cotton fiber pre-treatment solution that reduces water usage and toxic discharges in the cotton dyeing process.[67]

Kennedy was a co-owner and Director of the smart grid company Utility Integration Solutions (UISol),[68] which was acquired by Alstom. He is presently a co-owner and Director of GridBright, the market-leading grid management specialist.[69]

In October 2011, Kennedy co-founded EcoWatch, an environmental news site. He resigned from the board of directors in January 2018.
It is striking to see the juxtaposition between Kennedy's active support for scientific endeavors that aim to mitigate climate change and his insistence on supporting the debunked anti-science, anti-vax movement. Next week, I will go smaller and try to describe the conflicts between "me" and "they" in an academic setting, with an emphasis on my own campus.