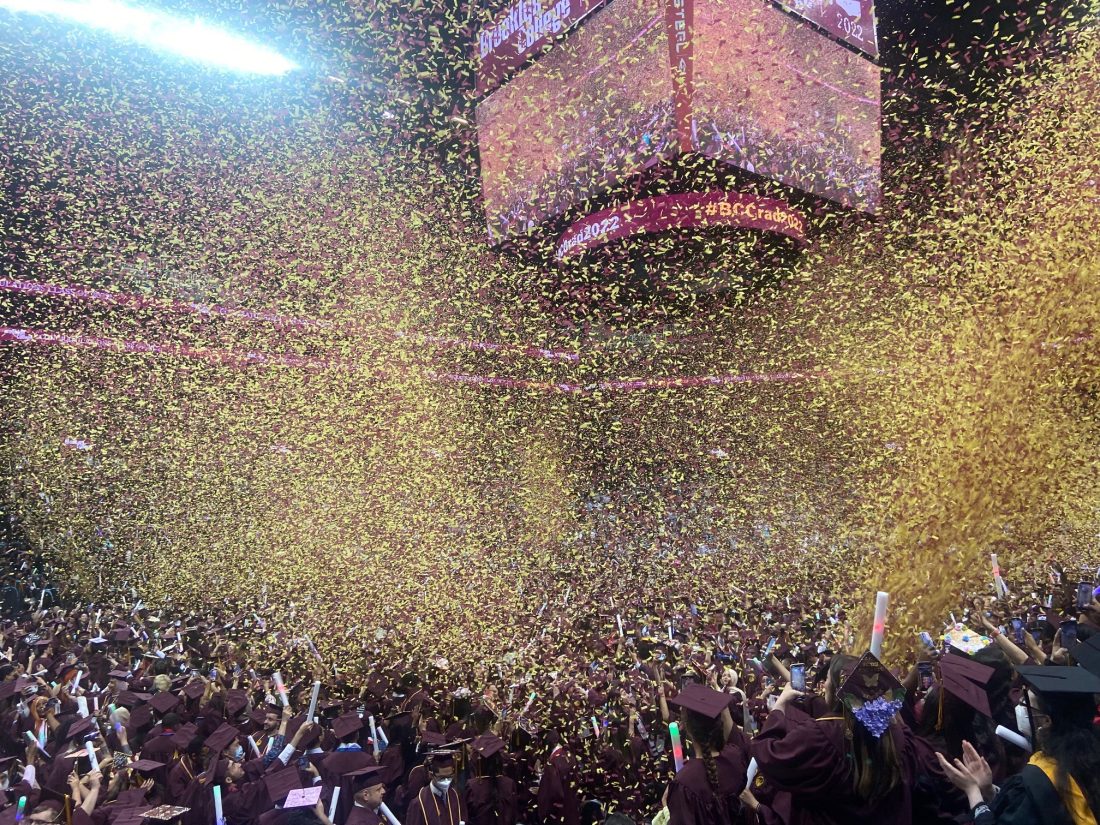 Figure 1 – Brooklyn College graduation at Barclays Center
My summer break started last week. A day after Memorial Day we had our first in-person commencement ceremony since the start of the pandemic. It took place in the local Barclays Center with a capacity of 20,000. The top photograph shows the reaction after the announcements of the new degrees. Attending faculty was required to be vaccinated and to wear masks throughout the ceremony. I have no idea about the requirements for the guests, but we were surrounded by people who didn't wear masks. The ceremony was the most impressive that can I remember. We had, among some of our very distinguished guests: the US Senate Majority Leader, the Mayor of NYC, the Public Advocate of NYC, and the Brooklyn Borough President. Brooklyn College also gave an honorary degree to Leymah Roberta Gbowee, a Nobel Peace Prize recipient known for her human rights work in Liberia. The day was the warmest of the year so far (93oF) but the atmosphere was exciting, and we were delighted with our students' achievements. After two years or so of COVID-19 restrictions, it felt like we were finally on our way to "normal."
As a part of this process toward normalcy, I thought I'd use this blog to help me go full speed in confronting the longer-term threats of climate change. Among other reasons, it would help prepare my classes for the fall semester on the topic. My latest series of blogs focused on the IPAT identity and I had planned to continue this week with an analysis of ESG as a tool for socially and environmentally responsible investment.
Returning home, I had lunch and opened the paper, only to realize that not only are we far from back to normal but it has very little to do with the pandemic. Reality is now changing too fast to have many thinking "long term" (25 years?).
Massive gun violence in the US is consistently at the top of the news (with very little time between each event!). Since the beginning of the year, gun violence has resulted in 261 dead and 1,000 injured, with half the country's governing body blaming it on "evil" and claiming that nothing can be done apart from praying. The Russian invasion of Ukraine is now 100 days old and is having a major global impact. In spite of the fact that the global pandemic forced many of us to live our lives "remotely," carbon emissions, temperature, fires, and floods were at their most extreme this past year:
Humans pumped 36 billion tons of the planet-warming gas into the atmosphere in 2021, more than in any previous year. It comes from burning oil, gas and coal.

The amount of planet-warming carbon dioxide in the atmosphere broke a record in May, continuing its relentless climb, scientists said Friday. It is now 50 percent higher than the preindustrial average, before humans began the widespread burning of oil, gas and coal in the late 19th century.

There is more carbon dioxide in the atmosphere now than at anytime in at least 4 million years, National Oceanic and Atmospheric Administration officials said.

The concentration of the gas reached nearly 421 parts per million in May, the peak for the year, as power plants, vehicles, farms and other sources around the world continued to pump huge amounts of carbon dioxide into the atmosphere. Emissions totaled 36.3 billion tons in 2021, the highest level in history.
The Russian invasion of Ukraine was largely financed by petrodollars (See the February 8, 2022 blog). At last, the "West" (mainly Europe) has decided to try to reduce the flow of oil and gas in a major way:
BRUSSELS — The European Union on Friday formally approved an embargo on Russian oil and other sanctions targeting major banks and broadcasters over Moscow's war on Ukraine.

EU headquarters says Russian crude oil will be phased out over six months, and other refined petroleum products over eight months.

It says that "a temporary exception is foreseen" for landlocked countries – like Hungary, the Czech Republic and Slovakia – that "suffer from a specific dependence on Russian supplies and have no viable alternative options."

Bulgaria and Croatia will also get "temporary derogations" for certain kinds of oil. EU leaders say the move means that around 90% of Russia's oil exports to Europe will be blocked by year's end. The EU imports around 25% of its oil from Russia.
Not surprisingly, this and the preceding expectations that something like it would take place have had a major impression on the global prices of energy. People are complaining. Energy is at the base of the economy and has a major impact on inflation. People seem to be upset with the gun violence, upset with Russia's invasion, upset with the large fluctuations in the stock markets, trending down, and still upset with the pandemic. Most of all, they seem upset with the national average of almost $5/gallon and the rise in the price of travel. This is the time when voters often vote current lawmakers out of power because they want "changes." In this way, convenience is prioritized over "future" disasters such as mass shootings, with the hope that "it will not happen here." There's a sense that it's more effective to vote "against" politicians and policies that we don't like than it is to vote "for" those that we support.
In terms of energy availability and pricing, there are alternatives. One obvious alternative is to use less energy overall. The idea of postponing vacations or other travel plans is unpleasant—especially after two years of being stranded by the pandemic. However, it seems to me that avoiding "unpleasantry" should be less important than trying to ensure the safety of others.
Other options include amplifying efforts to develop domestically-produced sustainable energy alternatives. As Figure 2 shows, this is already happening, especially in Europe:
In 2021 Russia supplied 40% of Europe's gas. Since the invasion of Ukraine, the picture has changed rapidly. On May 31st Gazprom, Russia's state-owned energy giant, announced that it would stop supplying GasTerra, a Dutch firm, and Orsted, a Danish one, after they refused to pay for gas in roubles. Shell's supply to Germany was also cut off. The decision looked like retaliation: the previous day the EU had announced a ban on Russian oil, covering 75% of imports from the country and 90% by the end of the year. Russia had already cut off gas companies in Bulgaria, Finland and Poland.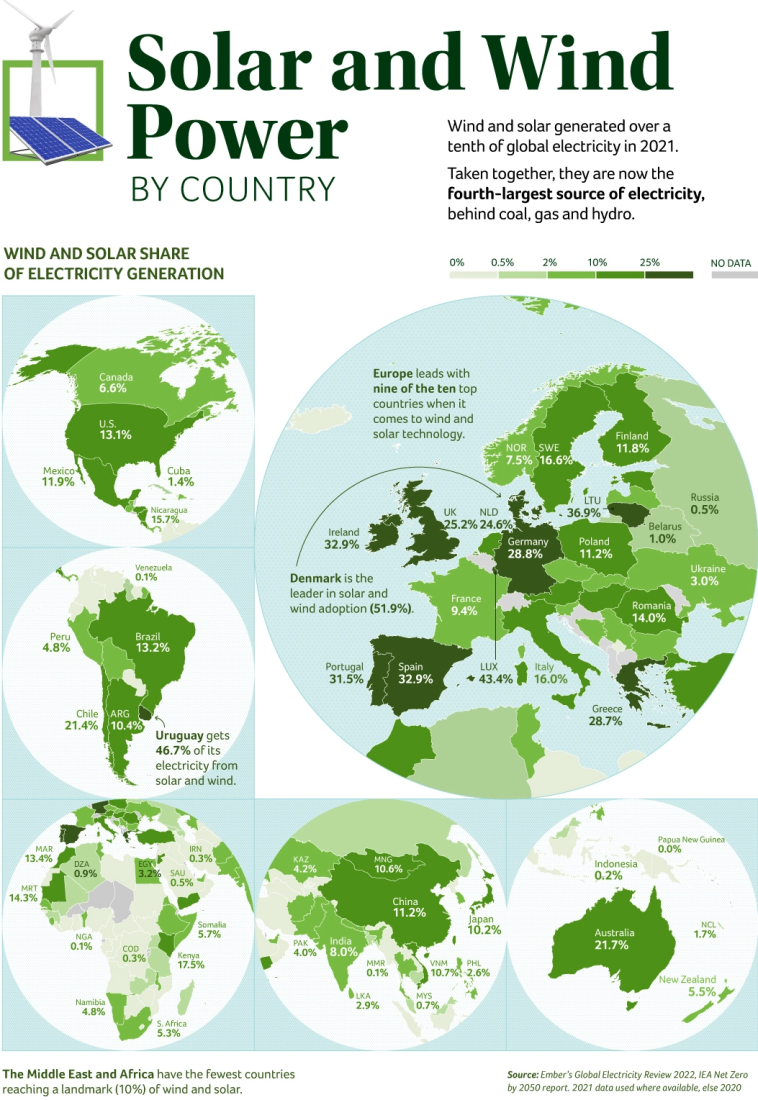 Figure 2 – Global increase in use of wind and solar energy in 2021 (Source: Visual Capitalist via Big Think)
This map is already outdated. It shows the U.S. sourcing 13.1% of its electricity from wind and solar in 2021. This April, and for the first month ever, the country generated 20% of its power from those two renewable sources.
The conversion to sustainable and local energy sources is impressive but still too slow. Bloomberg notes:
The invasion of Ukraine has put the US and Europe on a wartime mission to abandon Russian fossil fuels. This series looks at speeding up zero-carbon alternatives by lowering political and financial barriers…

It will cost more than the gross domestic product of the entire world to rewire the global economy to run on clean energy.

Policy makers and campaigners focused on ginning up the estimated $100 trillion needed over the next three decades know that governments alone cannot foot this bill: Wall Street must get on board with the energy transition. The odds of decarbonizing the world depend to a significant extent on bankers being swayed to direct their dollars away from fossil fuels and toward renewables.
The power grid is a weak point in both the US and Europe:
The nation's power grid is under stress like never before, with regulators warning that the kind of rolling outages that are now familiar to California and Texas could be far more widespread as hot summer weather arrives.

A large swath of the Midwest that has enjoyed stable electricity for decades is now wrestling with forecasts that it lacks the power needed to get through a heat wave. The regional grid is short the amount of energy needed to power 3.7 million homes.

New Mexico's attorney general is preparing for "worst case scenarios" after a regional utility warned of possible blackouts. North Dakota regulators advised the state to be ready for rolling outages, Arkansas officials are preparing emergency energy conservation measures, and power companies in Arizona are already sounding alarms about next year.
The issue of equity in fighting the prevailing difficulties is important. If not addressed, the reaction will be that the next election will bring down the people that are trying to work toward solutions (voting "for") and replace them with people that make promises that they will do the job better (voting "against"), (see my December 18, 2018, blog about the Yellow Vests demonstrations in France).
An example of this strategy for voting "against" something can be seen in the new House Republican platform:
Republicans this week introduced a road map describing how they would mitigate rising gasoline prices and address climate change if the party wins control of the House in November's midterm elections.
The plan arises from the energy, climate and conservation task force established last year by House Minority Leader Kevin McCarthy, R-Calif., and involves proposals that run counter to the warnings of climate scientists.
The strategy provides a broad overview of how the party would address high energy prices but doesn't set specific greenhouse gas targets.
In other words, the party is relying on voters to choose its platform as an alternative to the status quo ("against"). There are a lot of promises but some of the details are either missing or misleading.