[TEVYE]
"Dear God, you made many, many poor people.
I realize, of course, that it's no shame to be poor.
But it's no great honor either!
So, what would have been so terrible if I had a small fortune?"

If I were a rich man,
Ya ha deedle deedle, bubba bubba deedle deedle dum.
All day long I'd biddy biddy bum.
If I were a wealthy man.
I wouldn't have to work hard.
Ya ha deedle deedle, bubba bubba deedle deedle dum.
If I were a biddy biddy rich,
Yidle-diddle-didle-didle man.

I'd build a big tall house with rooms by the dozen,
Right in the middle of the town.
A fine tin roof with real wooden floors below.
There would be one long staircase just going up,
And one even longer coming down,
And one more leading nowhere, just for show.
As I promised last week, we are looking for a saturation level for the affluence indicator in the IPAT formula: how rich do we want everybody to be? I am opening with two verses from musical Fiddler on a Roof's song, "If I Were a Rich Man."  The background of this musical is deeply anchored in 19th Century Jewish history in Eastern Europe.
In the song, Tevye, a hardworking Jewish peasant with five daughters, explores how his life would change if he were wealthy (In both the original Jewish folklore and the Hebrew version of the musical, the rich man is specifically named Rothschild. Tevye imagines that he could stop working so hard and would have a big house in the middle of town. He continues by stating that he'd show off his wealth. His wife would be the envy of all and the entire town would be forced to pay him their respect. He would have the time to sit in the synagogue and pray, reserving the best seat, and discussing with the learned men as an equal. In short, aside from granting him a comfortable place to live and the leisure of free time, the rest of his wealth would be for show. What, then, would happen if everyone else in his village, Anatevka, were just as rich as he was? What about the whole world? On a related note, how much money would it actually take to fulfill Tevye's dream?
Let us take a quick look at the global situation:
Tables 1 and 2 show the essence of the 2014 global income distribution. Table 1 shows the GDP/Capita of the 10 most populous countries (which constitute about 60% of the global population). Table 2 shows the 10 richest countries (in terms of GDP/Capita). The richest countries are all relatively small. Let's take Qatar as an example – out of the listed 2.3 million residents, only 278,000 are Qataris (12%); Indian and Nepalese people outnumber them heftily. Importantly, its GDP/Capita is usually calculated only from Qatari nationals. The data for tables 1 and 2 were taken from a variety of sources, including the Economist's World Figures (which in itself culls data from the IMF, World Bank, CIA, and Eurostat, and others).

Table 1 – The 2014 GDP/Capita of the 10 most populous countries
| | | |
| --- | --- | --- |
| Country | Population (millions) | GDP/Capita (US$) |
| China | 1390 | 6,108 |
| India | 1270 | 1,647 |
| United States | 323 | 54,306 |
| Indonesia | 253 | 3,703 |
| Brazil | 202 | 11,705 |
| Pakistan | 185 | 1,114 |
| Nigeria | 178 | 2,548 |
| Bangladesh | 158 | 924 |
| Russia | 142 | 11,491 |
| Japan | 127 | 35,825 |
Table 2 – The 2014 GDP/Capita of the 10 richest countries
| | | |
| --- | --- | --- |
| Country | Population (millions) | GDP/Capita (US$) |
| Monaco | 0.03 | 187,650 |
| Lichtenstein | 0.037 | 157,040 |
| Luxembourg | 0.56 | 116,745 |
| Norway | 5.2 | 97,227 |
| Qatar | 2.27 | 96,732 |
| Macau | 0.57 | 96,038 |
| Bermuda | 0.07 | 89,795 |
| Switzerland | 8.14 | 85,397 |
| Denmark | 5.7 | 61,294 |
| Australia | 23.5 | 61,042 |
Figure 1 shows a recently compilation of photographs of the eight richest men in the world, based on data from Forbes, which many regard as the most accurate listing. Forbes also claims that their combined net worth exceeds that of the poorest half the world population.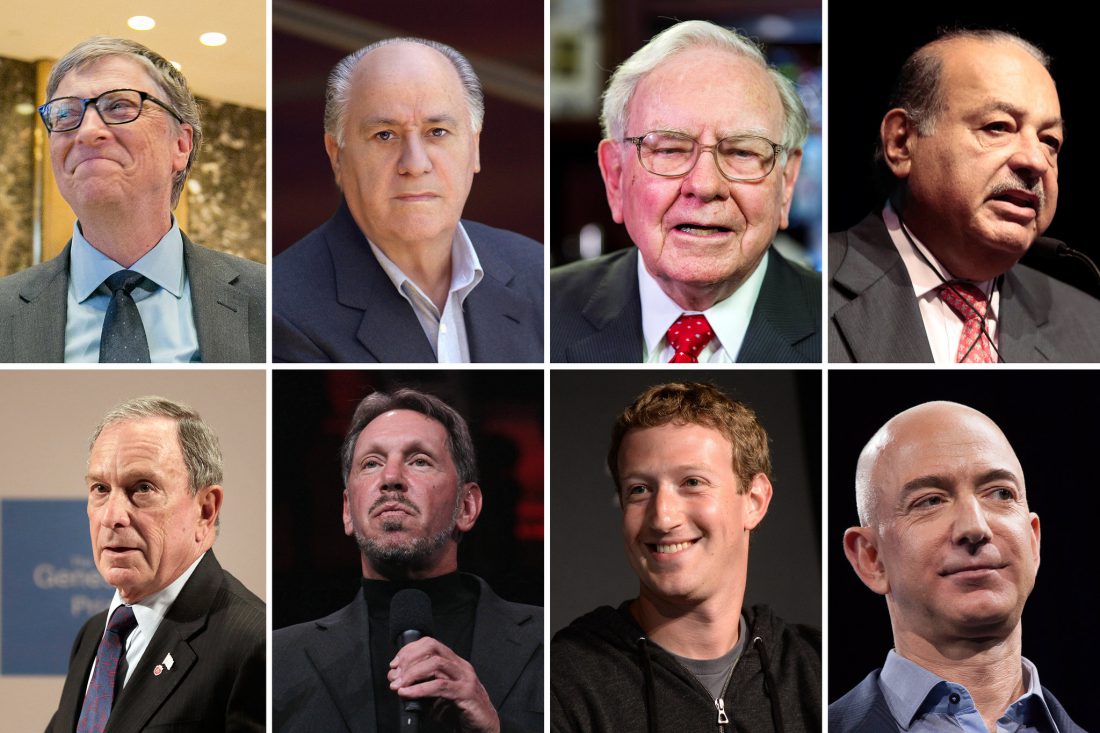 Figure 1 – The world's 8 richest persons
Clockwise from top left: Bill Gates, Amancio Ortega Gaona, Warren E. Buffett, Carlos Slim Helú, Jeff Bezos, Mark Zuckerberg, Lawrence J. Ellison, Michael R. Bloomberg.
The Economist had an article on the same story; it agrees with the estimate that the eight men's combined net worth is $426 billion but is somewhat skeptical about the relative worth of the poorest half of the world. This departure is mainly based on the fact that its estimate does not include negative net worth, which is mainly localized within the rich world. Using the data in Table 1 (which includes the richest large country: the US), the eight gentlemen hold "only" 1% of the cumulative wealth (measured by the product of the population by the GDP/capita), while the US alone holds wealth almost equivalent to the sum total of that of the other 9 countries.
Disregarding such "minor" disagreements, and neglecting for a moment the few billion dollar differences in these gentlemen's net worth, each one of them is valued at roughly $53 billion.
Do we assume, then, that $53 billion per person is the sought-after saturation level of global affluence? If the answer is yes, what would you actually do with an equity that large? Tevye's dream aside, you cannot use it for power or show if everybody else has a similar fortune. To use such wealth for necessities, no matter how elaborate, seems a bit excessive.
Well, let's pretend that we are Tevye with some modifications – we are not seeking out wealth for ourselves but rather for everybody in the world: a global affluence saturation level. How much would you be asking for and what kind of world would we be living in? The long-term survival of our planet depends on your answers, so please be detailed and quantitative.
I will return to this issue after seeing some responses.