Hello to everybody, we are the guest bloggers Amged Haimed, Junfeng Lu, and Haosheng Chen. We are all undergraduate students majoring in physics. Under the guidance of Micha Tomkiewicz, PhD, we have been able to use our backgrounds and experiences to better understand the relationships between carbon, GDP, and energy intensity, along with how to use energy more efficiently to produce improved economic effects from each energy unit.
Our topic here is carbon and energy intensities in the US, so first of all, we will give you some definitions and descriptions. Energy intensity is one of the most commonly used indicators for comparing energy efficiency in different countries and regions, given that it reflects the economic benefits of energy use. The two most frequently used methods for calculating energy intensity are the energy consumed per unit of gross domestic product (GDP) and the energy consumed per unit of output value. The output value used by the latter is highly unstable due to changes in market prices. Therefore, unless otherwise specified, we are using energy intensity to refer to energy consumption per unit of GDP.
Of course, since we are limiting our study to the US, we can skip the next step, which would otherwise be assessing the PPP. In international comparisons, GDP is often converted according to purchasing power parity (PPP) and the calculation results can differ from those found using the market exchange rate method. Although we are not using it now, PPP can be a very clear way to show the relationship between a country's economy and energy.
Nowadays, there is a common refrain that in order to save our world, we need to use more renewable energy sources that either produce less carbon than traditional fossil fuels or no carbon at all. These alternatives include solar, wind, hydroelectric, and nuclear energy. We already know that burning coal, gas, wood, and even natural gas will release carbon dioxide.
Carbon intensity refers to the amount of carbon dioxide emitted per unit of GDP. The level of carbon intensity does not indicate the level of efficiency. In general, carbon intensity indicators decline as technology advances and the economy grows. The intensity of carbon emissions depends on the carbon emission coefficient of fossil energy, the structure of fossil energy, and the proportion of fossil energy in total energy consumption.
Data Collection
Carbon dioxide represents air pollution and the greenhouse effect; at the same time, it also reflects the energy consumption levels of a country or region. Presently, fossil fuels that produce large amounts of carbon dioxide are our main source of energy. Therefore, the more energy we use, the more carbon dioxide we produce. The energy generated is consumed and used for economic development in the states. The economic situation for each state will be presented in GDP. GDP reflects the contributions of both carbon emissions and energy consumption as they relate to the region. The greater the demand for carbon and energy in a state, the higher its GDP will be raised; the consumption of energy is proportional to the GDP.
However, this does not mean that the state that releases the most carbon in its energy production  and energy use will necessarily have the highest GDP. While the use of energy can help increase GDP, it is not the only factor. A state's economy will be affected by many elements, such as cross-regional trade.
Energy intensity is based on energy consumption and GDP, which represents the efficiency of energy use; it is the ratio of energy consumption to GDP of each state. Energy consumption and GDP are both variables in energy intensity; any change in either one can affect the net result. In this case, however, we are focusing on energy consumption as the primary influencing factor.

Figure 1 – State carbon dioxide emissions and energy consumption per capita in each state, 2016
From Figure 1, higher carbon emissions in states correspond to higher energy consumption.

 Figure 2 – GDP and total energy consumption per capita in each state, 2016
In Figure 2, some states' GDPs will change along with their energy consumption. Other states have stable GDPs and are not subject to such changes.

Figure 3 – Energy intensity and energy consumption estimates per capita in each state, 2016
Figure 3 shows the aforementioned states' changes in energy consumption and how that has affected their energy intensity.

Figure 4 – Energy intensity and GDP in each state, 2016
In Figure 4, fluctuations in energy intensity in most states follow changes in state GDP.
Texas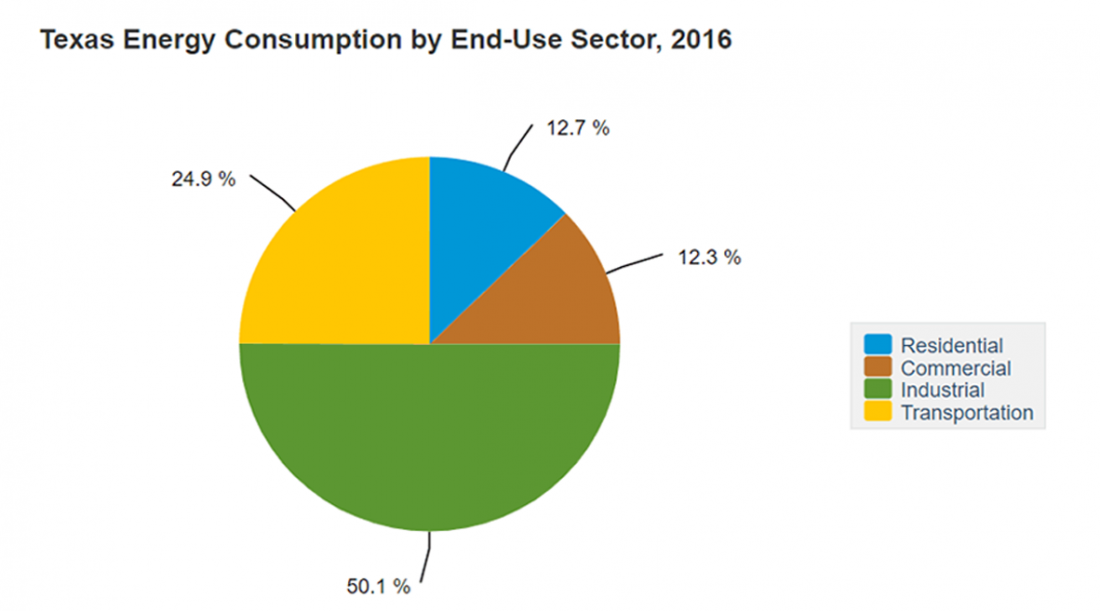 Figure 5 – Breakup of Texas' energy consumption 
Texas consumes more than half of its energy in industrial production. Indeed, Texas produces most of the country's technical industrial products. Most notably, the majority of students in the US use graphing calculators from the state. These products from Texas are sold around the world. The lucrative profit from this sector has become the most important component of Texas' GDP.
California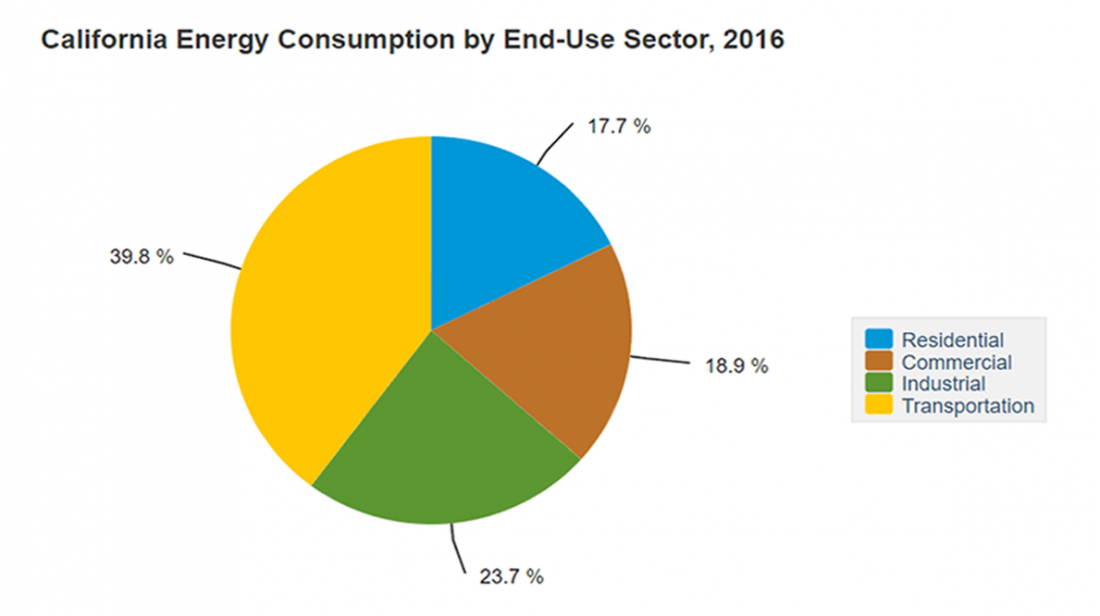 Figure 6 – Breakup of California's energy consumption
Figure 6 clearly shows that transportation accounts for about 40% of California's energy consumption. As the largest transportation hub in the western United States, a sizeable number of sea freighters and planes land in California every day. Many internationally traded goods—both incoming and outgoing—ship through the state's transportation centers. Unlike Texas, which is a purely industrial production state, California has an immense number of commercial operations. Because its economy is primarily based on massive cargo operations, California's carbon and energy use is proportional to its GDP.
New York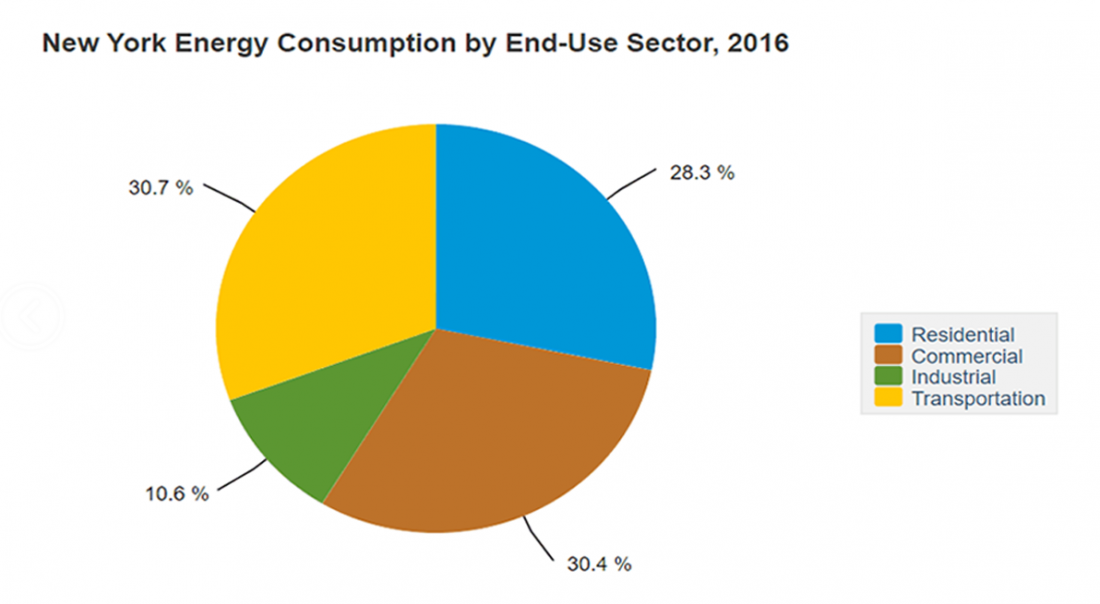 Figure 7 – Breakup of New York's energy consumption 
In Figure 7, New York is a high energy intensity state. It balances this usage between housing, business, and transportation, but uses relatively little in industrial production. The ubiquitous advertising screens and neon lights on Broadway consume huge amounts of energy both day and night. In addition, due to the dense population of New York, a large number of household appliances, along with air conditioning and winter heating also consume a lot of energy. The high population also drives the development of an ever-larger transportation system, whose convenience facilitates people's lives. All of these elements work together, pushing up the state's energy intensity because it also boosts New York's GDP.
Conclusions
Our analysis, along with the various graphs, shows how different states' carbon use impacts their energy intensity. When more carbon is used, the energy consumption will be higher, because the energy produced will be consumed. The consumed energy will also drive the growth of a state's GDP, but that does not necessarily mean that high GDP is equal to high energy consumption. Energy intensity refers to the comprehensive efficient utilization of regional energy: that is, the ratio of regional energy consumption to GDP. Higher energy intensity in states represents high energy efficiency and high economic efficiency. In other words, the use of carbon will directly or indirectly affect changes in the state's energy intensity.
References