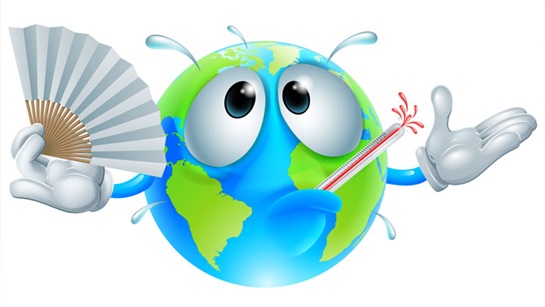 Rex Tillerson, the former CEO of ExxonMobil, may have asked, "what good is it to save the planet if humanity suffers?" (September 21, 2021) but this week, in the context of COP26, the current CEO of Exxon expressed a different opinion:
Darren W. Woods, the chief executive of Exxon Mobil, made the case for his company to play a role in helping the global economy transition to clean energy at the DealBook Online Summit on Wednesday.

"There are a lot of sectors of the economy which are critical to supporting modern life that aren't easy to decarbonize, where we don't have a good solution," Mr. Woods said in an interview with DealBook's Andrew Ross Sorkin. "Frankly, that's where I think a company like Exxon Mobil can bring value," he said, by finding ways to "bridge that gap between what's needed today and what we want for tomorrow."
Not surprisingly, oil companies had a large representation at COP26; the final conclusions of the meeting might reflect it.
By the time that this blog is posted, the COP26 meeting will be over (officially, the meeting closed on Friday; however, attempts to reach a unanimous decision often overflow into the day after the official closing). Given that I write my blogs ahead of time, I will wait until next week to give my take on the meeting's closing.
This blog is a continuation of last week's post, with an emphasis on some specifics in the efforts to transition the global energy supply away from carbon sources. I will start with an industry-friendly description about managing the balance between the need to decarbonize our energy source and our ability to generate a sufficient amount of energy from alternative sources:
The world wants to "transition" away from fossil fuels toward green energy, but the difficult reality is this: Dirty fuels are not going away — or even declining — anytime soon.

The total amount of renewable energy that's available is growing. That's good news for a world threatened by potentially devastating climate change.

But the increase in renewable energy is still lower than the increase in global energy demand overall. A "transition" from fossil fuels may come someday, but for now, renewable energy isn't even keeping pace with rising energy demand — so fossil fuel demand is still growing.

"The global power market is experiencing rapid power demand growth as markets recover from the pandemic. Despite all the capacity additions in renewables generation, the amount of power currently generated by renewables is still not enough to meet this increased demand," Matthew Boyle, manager of global coal and Asia power analytics at S&P Global Platts, told CNBC.

The global supply of renewables will grow by 35 gigawatts from 2021 to 2022, but global power demand growth will go up by 100 gigawatts over the same period, according to Boyle. Countries will have to tap traditional fuel sources to meet the rest of the demand. A gigawatt is 1 billion watts.
Now that we are (hopefully) at the tail-end of the COVID-19 pandemic, the global economy is starting to rebuild. Of course, this means an accelerated demand for energy that must be synchronized with available supply (see last week's post on how natural gas ties in here).
Coal was a major topic at the COP26—specifically, how to secure commitments to stop using it as an energy source. That's easier said than done, though:
Coal was supposed to be headed to the dust bin of history as the world increasingly embraces renewable energy.

After all, many countries were shutting down these sooty, air-choking power plants. Mines closed, coal companies went bankrupt, and utilities started to replace coal-fired electricity generation with natural gas or wind and solar energy.

But it turns out that weaning the world off fossil fuels, particularly the dirtiest fuel of them all, isn't going to be easy or quick, as coal's price and demand have been revived this year. Transitions take time.

"From our point of view, the energy transition was always a multi-decade story," said Biff Ourso, senior managing director, Nuveen Real Assets. "And there's invariably going to be periods of spikes in demand, or supply/demand imbalances that was going to cause a resurgence in carbon-based generation sources."

Coal is likely to stick around as countries rely on it to ensure the lights stay on and the economy hums along. Coal's resurgence also shines a light on the need for improved battery storage for renewables if the world is going to decarbonize.
One of the apparent low-lying fruits, which some hope will emerge out of this meeting, is for all participating governments to agree to stop subsidizing fossil fuels:
The head of the United Nations Development Programme told CNBC that $423 billion of taxpayers' money is being spent on subsidizing fossil fuel use each year, and is preventing a transition toward cleaner energy.

Speaking around the launch of its new campaign, "Don't Choose Extinction," UNDP Administrator Achim Steiner said he was "very worried" that we are in a "historical moment in time" with all the means to tackle climate change, but not taking the decisions necessary to make it happen.

The new UNDP campaign against fossil fuel subsidies sees a dinosaur, voiced by global stars in various languages including Jack Black, Eiza Gonzalez, Nikolaj Coster-Waldau and Aïssa Maïga, addressing the United Nations in New York, urging the world not to make choices that could lead them to follow dinosaurs into extinction.
The global approach could be helpful if all of the countries signed on, however, this is so far not the case. Among the rich countries, Australia, at least under its present government, wants to find its own way forward. It is one of the largest exporters of coal and it would like to continue to enjoy the advantages that this lucrative business brings:
"Australia's energy and natural resources sectors have evolved and reduced emissions much faster than we expected a decade ago," Mr Taylor said when asked what the energy landscape would look like in 2030.

He said he believed hydrogen – made from either renewable energy or from natural gas combined with a process to trap and bury the carbon dioxide released – would be more competitive by then and help cut emissions in parts of the economy that could not be easily electrified.

"The extraordinary uptake of renewables, particularly household solar, towards the end of the 2010s, has been matched by huge growth in the 2020s of a range of new low-emissions energy technologies," Mr Taylor said.

While many experts agree government policy is needed to help phase out planet-heating fossil fuels, the Morrison government has adopted an approach of "technology not taxes" to drive commercial uptake of lower-carbon energy. It has resisted setting industry emission targets, a carbon price or moves to reduce fossil fuels' role in the grid in coming years.
The difficulties of the transition are not confined to finding enough supply of decarbonized energy sources. The global objective of the transition is to emit less carbon dioxide overall but some industries need carbon dioxide for their industrial production—it is an essential part of their supply chain. Below is an example from England:
Britain's pig farmers are the latest casualty of the worsening energy crisis which threatens to trigger a shortage of carbon dioxide used across the food and drinks industry. Nick Allen, chief executive of the British Meat Processors Association, said: "We urgently need the secretary of state for business to convene the big CO2 manufacturers to demand that they coordinate to minimise disruption, and provide information to Britain's businesses so contingency plans can be made."

Rocketing gas prices have caused a Europe-wide slowdown for some chemical factories that produce fertiliser, a byproduct of which is carbon dioxide, used in fizzy drinks and beer as well as in the meat industry to stun animals before slaughter.

Meat industry representatives have warned that farmers may imminently be required to begin "humane" pig culls because of a looming shortage of carbon dioxide to slaughter the backlog of animals destined for abattoirs that are already understaffed amid labour shortages.
Probably the most difficult and important issue that the COP26 meeting tackled was how to mitigate the impacts of the immense, destructive powers of climate change while also seeing to the financial and energy needs of developing countries. In next week's blog, I will try to share my views on the strengths, weaknesses, and overall outcome of COP26.