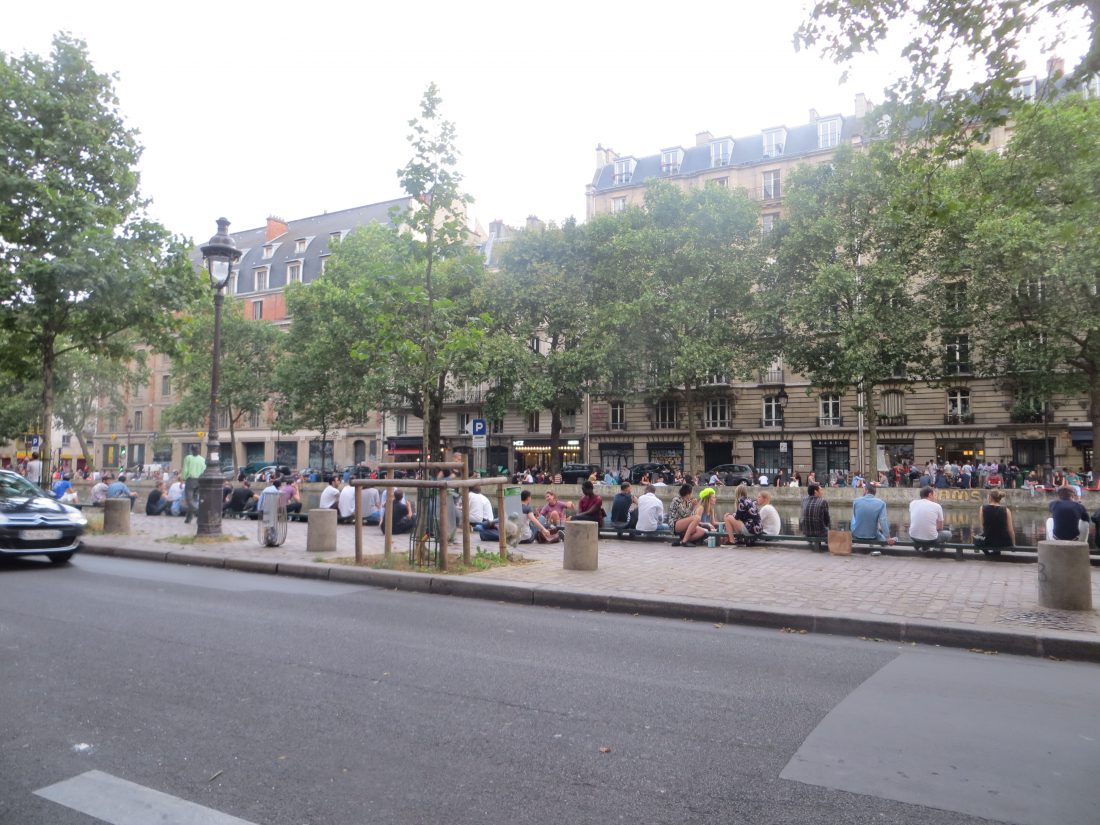 Figure 1 – a weekend scene Near Canal Saint-Martin in Paris
Before the international meetings on climate change started in Paris (COP21 – see the four December 2015 blogs), I asked my younger family members there to monitor the street mood around the conference. I wanted them to either share their observations with me or write a guest blog on this platform and report what they saw to all of us.
After a few weeks of silence, I finally got an email that they saw climate change-related graffiti plastered near one of the train stations. I responded politely that that didn't constitute a Parisian mood on any topic. I got an instant reply that from their perspective, Parisians didn't care about COP21 or about climate change; they cared about security. I let it pass. This attitude was not surprising. The conference opened about two weeks after the November 13, 2015 Paris Attacks. Three Islamic terrorists carried out coordinated attacks: one in the Stade de France during a football match (soccer for Americans) between France and Germany, one at a restaurant near where my family lives, and an especially deadly one at the Bataclan Theatre during a performance by the rock group the Eagles of Death Metal. Overall, the assailants killed 130 people and injured close to 400, many of them seriously. This happened just 10 months after the terrorist attack on Charlie Hebdo – a retaliation for the magazine's cartoon of the Prophet Muhammad.
Paris was the last stop of our summer vacation and this will be the last blog in the series that started on August 2nd. On July 14th – before we left Malta (September 13th blog) – an Islamic individual of Tunisian origin drove a truck through a large crowd watching Bastille Day fireworks in Nice, France, killing more than 86 people. I immediately emailed a Parisian friend whom I knew often visits the French Riviera during the summer, to find out if she was OK. She said she was fine and was in her apartment in Paris, adding that regardless of where she is, she avoids large crowds.
Figure 1 illustrates the scene that we found upon our arrival in Paris: large crowds were sitting very close to each other, picnicking and chatting along the banks of Canal Saint-Martin. Another friend later explained to me that the people that I saw were the "young" folks. I asked what the older generations were doing – staying home, I was told.
Paris is still a lovely city, which refuses to be intimidated by terrorist attacks. Or maybe that intimidation is taking other forms?
Most French people that I talked to strongly suspect that sooner or later, the ongoing fear will result in a major political shift toward the far right – a movement that stresses anti-immigration policies as its prime (if not its sole) political agenda. In this sense, there is little difference from the anxiety afflicting the United States and its ramifications (France is expecting general election next year). Last week's blog is entirely relevant within the context of the current French political outlook.
Unlike the United States, where Trump's proposed high wall on the Mexican border (that Mexico will be forced to pay for?) is an often-heard rallying cry, France has found a much more photogenic object of contention: the burkini.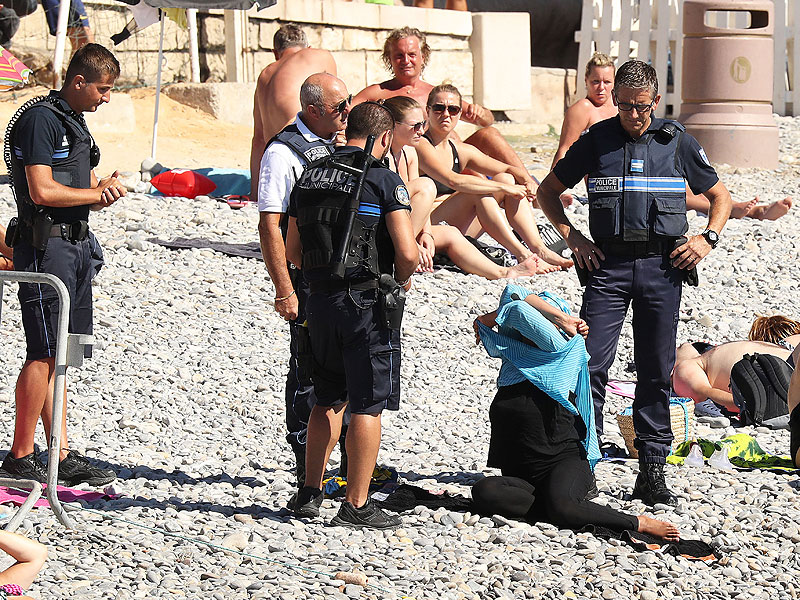 Figure 2 – four armed, fully-dressed policemen forcing a young woman to undress on a beach in Nice
A version of the burkini at work is shown in Figure 3 – a woman is fully covered in an outfit made of swimsuit material, allowing her to modestly swim in the ocean and the swimming pool and making it easier to provide parental supervision while taking the kids out to enjoy the summer. But the picture that really went viral all over the world is the one I show as Figure 2.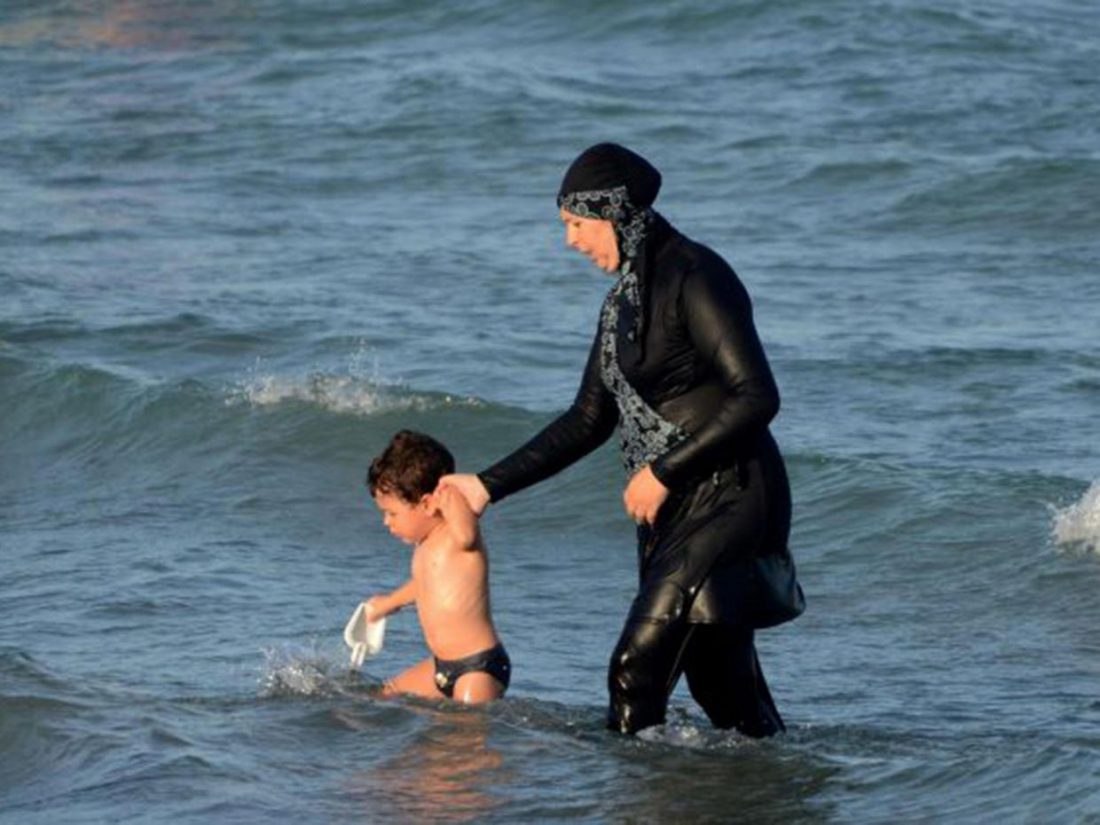 Figure 3 – the Burkini at work
The burkini was neither conceived in France, nor in any Muslim country. It was "invented" in Australia by a Muslim immigrant. Here is what the NYT writes about its origin:
The woman credited with creating the so-called burkini said the controversy over efforts to ban the full-body bathing suit worn by some Muslim women has helped bolster demand for her invention, which she said was not meant to be a political statement.

Aheda Zanetti, the Lebanese-Australian inventor of the swimsuit, said officials in more than a dozen French beach towns seeking to prevent women from covering up have misconstrued the purpose of the bathing suit.

"They've misunderstood the burkini swimsuit," Ms. Zanetti, 49, said in a telephone interview from Sydney. "Because the burkini swimsuit is freedom and happiness and lifestyle changes — you can't take that away from a Muslim, or any other woman, that chooses to wear it."
The burkini is not mandated in the Quran. In fact, I am almost certain that it would be forbidden in Saudi Arabia for being too tight and sexy – a rule that would be strictly enforced by their morality police. As with its very popular counterpart among women – especially in France – the topless swimsuit, its sexiness strongly depends on the wearer (see Figure 4). Yet more than 30 municipalities in France banned the burkini, citing "security concerns." When a French court overruled the ban, many municipalities refused to comply.
Figure 4 – An advertisement for the burkini
Understandably, resettlement of immigrants in France means that there will be forces trying to make the newcomers assimilate completely to the host culture. Burkinis are the smallest aspect of this but a good indicator that such an approach will never work.
This blog will be posted one day after the first debate between Hillary Clinton and Donald Trump. We will certainly have our hands full.