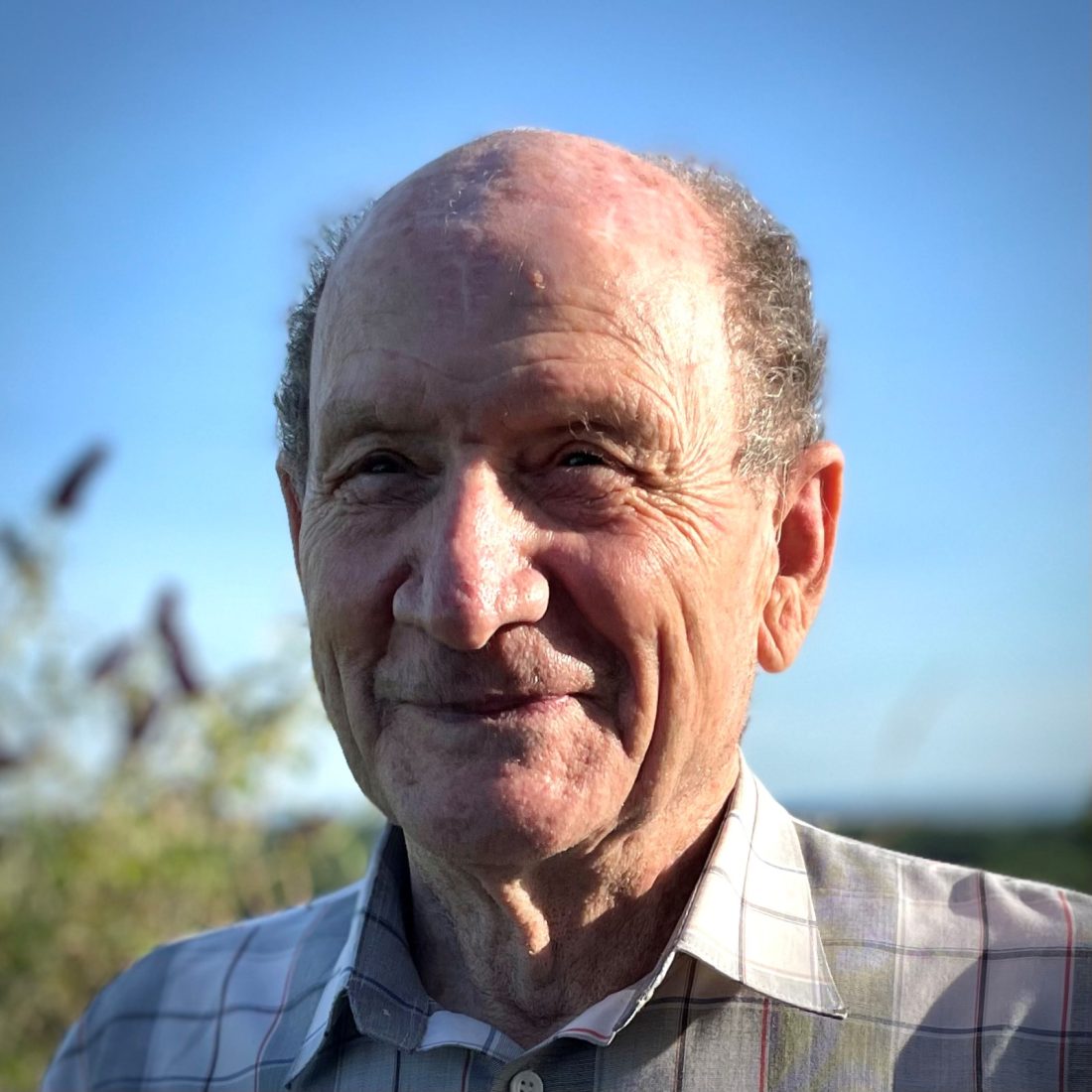 Over the last few blogs I cried, together with many others, about the direction in which the country and the world are going. It reached a stage where a friend told me that she didn't celebrate the 4th of July because the country is "misbehaving." I thought that the time has come for a chat with myself in the "mirror" about what I intend to do about what's going on.
In our modern age, you don't just look at yourself in the mirror, you take a selfie and distribute it. I took one and showed it to my wife. She didn't like it because I didn't smile, so I looked like a frozen corpse. Fortunately, we had a relative over for dinner who is, among his other qualifications (such as being a former faculty member at Brooklyn College) a Brooklyn artist and a photographer. So, he took the "mirror" image above.
I am now on summer break. This is our third summer under the COVID-19 pandemic. Almost everybody has gotten sick of pandemic-related restrictions. Last semester I taught in person, taking all the mandated precautions, and I will continue to so in the next semester. All of my classes will address changing social issues in which the physical environment and the human environment are central. In physics, as in many other disciplines, we now have a sub-discipline that focuses on such issues: social physics (see February 2, 2021 blog). Wikipedia defines it:
Social physics or sociophysics is a field of science which uses mathematical tools inspired by physics to understand the behavior of human crowds. In a modern commercial use, it can also refer to the analysis of social phenomena with big data.

Social physics is closely related to econophysics which uses physics methods to describe economics.
Throughout the last year of the pandemic, many of us took local trips to visit friends and family, taking all the necessary precautions not to get infected or infect others. My wife and I haven't flown anywhere yet but plan to go abroad in August to visit friends and family that we haven't seen for years. At the same time, Bergen-Belsen Memorial, the concentration camp in which I spent two years with my mother and my uncle during WWII (see April 12, 2022, blog), decided to make a delayed celebration of the 75th anniversary of our liberation. The organizers invited me and my wife to attend. The timing, at the beginning of September, a week after our Fall semester starts, could have made it difficult. However, Labor Day made it possible for us to travel there without missing any classes. So, we will end up spending most of August in Europe visiting friends and family, return home for a week of classes, and then fly back to Germany for 5 days. We obviously, under the circumstances, got insurance for all of our flights.
One of the main objectives that most academics have during their summer break is to prepare new teaching material for the coming academic year. Since I teach topics related to social physics and the social reality is changing so fast, I thought that I had better use the summer to prepare. As I have written in earlier blogs, the Russian invasion of Ukraine is currently determining much of the changing global reality. My coming trip to Bergen-Belsen is giving me an opportunity to compare the invasion to the Nazi atrocities in WWII.
To try to do that in quantitative way consistent with the requirements of physics, I decided to focus on the economics of the Nazi regime, both before and during the war. I bought and have been reading Adam Tooze's The Wages of Destruction: The making and breaking of the Nazi Economy (Penguin Books, 2006). It's a long book—800 pages with references, tables, and index—but I'm almost finished by now. It is not surprising that there are many differences and similarities between the events described in the book and the current Russian invasion of Ukraine. One central similarity is the terrain. However, one thought has not left me throughout the long reading: what would have happened if Nazi Germany had had functional nuclear weapons in its arsenal? I have described the role of nuclear weapons in the present Russian invasion in previous blogs (see March 22 and April 19, 2022). As I mentioned in those and other blogs, the Russian government has made numerous threats to resort to nuclear weapons in case conventional war doesn't satisfy their objectives.
For those of us not fluent in the history of nuclear weapons (we teach a course on the topic in school), the first demonstration of nuclear fission took place in 1938 by Otto Hann and Fritz Strassman in Germany. A short descriptive paragraph from the Britannica entry on Hahn is given below:
By the end of 1938, they obtained conclusive evidence, contrary to previous expectation, that one of the products from uranium was a radioactive form of the much lighter element barium, indicating that the uranium atom had split into two lighter atoms. Hahn sent an account of the work to Meitner, who, in cooperation with her nephew Otto Frisch, formulated a plausible explanation of the process, to which they gave the name nuclear fission.
The possibility that Hitler's Germany could have developed an analog of the Manhattan Project is not farfetched. Wikipedia specifically says, "There were fears that a German atomic bomb project would develop one first, especially among scientists who were refugees from Nazi Germany and other fascist countries."
Tooze's book makes it clear (at least to me) that if the Nazi hierarchy had realized the possibilities and had the time and resources available to the Americans, they would have used an atomic bomb, probably on England. The threat itself would likely have prevented the US from joining the war against Germany.
On a much more local level, I am trying to find out how schools can take advantage of the transitions that we are all experiencing and use them as a learning opportunity. For instance, we can use the (often mandatory) adaptation measures of campuses to teach students how to adapt to these changes in real life after they leave college. The reality, of course, is that faculty members haven't gone to any school to teach us how to implement this. Faculty, administrators, and students are trying to find their way like everybody else. But this is also the case in any research project: if it's not new, it is not research. Most schools are now encouraging students and faculty to work together, recommending that students join research at the earliest possible stage.
Laboratory research has long been known to be necessary for teaching science:
Science educators have believed that the laboratory is an important means of instruction in science since late in the 19th century. Laboratory activities were used in high school chemistry in the 1880s (Fay, 1931). In 1886, Harvard University published a list of physics experiments that were to be included in high school physics classes for students who wished to enroll at Harvard (Moyer, 1976). Laboratory instruction was considered essential because it provided training in observation, supplied detailed information, and aroused pupils' interest. These same reasons are still accepted almost 100 years later.
Mostly for this reason, STEM (Science, Technology, Engineering and Mathematics) courses have been found to be more expensive than humanities:
Universities spend more money on STEM courses than on humanities and social science courses, according to a working paper released Monday by the National Bureau of Economic Research.

The paper shows that STEM (science, technology, engineering, mathematics) fields such as electrical engineering, physics and chemistry tend to require greater funding than humanities and social sciences such as English, history and psychology. One notable exception is mathematics, which has the lowest instructional cost of all the fields studied.

Paper co-author Fernando Furquim, a doctoral student at the University of Michigan, said researchers found sizable cost differences across the disciplines they studied, and making these variations known could help higher education practitioners manage budgets.
Climate change require colleges, and everybody else, to adapt. The decarbonization of the campus is a fertile ground for using colleges as a laboratory for students to learn about these topics for use after graduation. I am both teaching students at various levels and working through the process at the same time (See November 23, 2021 blog). This work requires knowledge of a whole variety of disciplines, including most sciences and many social sciences. It is my job to provide students with the background appropriate for their level that will enable them to benefit from the course and use the learning in unanticipated situations. The research projects of my sophomore Honors College students provide a good example of how this can work. You can see their posters here.
Other projects that can use college transitions for a similar purpose include efforts to clean the campus of single use plastic, check the campus sewage for viruses, and find ways to run the campus with a declining student population, etc. This methodology has been labeled "Campus as a Lab" or "College as Lab." Princeton University is using the concept extensively as part of their effort to increase environmental sustainability on campus.
I will expand on the concept in future blogs.